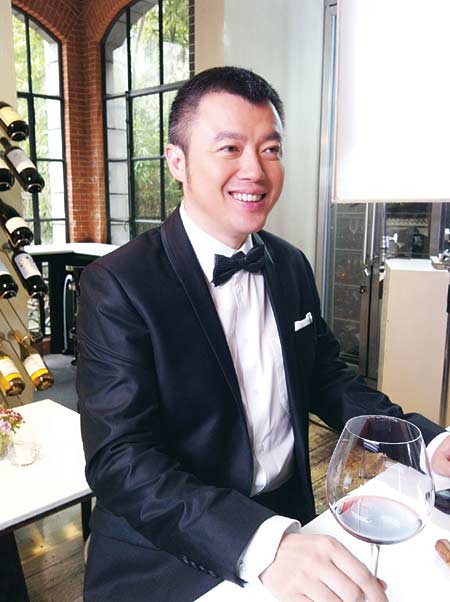 Martin Hao [Photo provided to Shanghai Star]
Editor's note: Hao Liwen, better known as Martin Hao in the domestic wine circle, has been in the imported wine and spirits industry for over 10 years and is currently studying for his Master of Wine. He has authored two books, Why in Wines and The Footprints in the Vineyards, and starred in the wine education video Wine Connoisseur.
Perhaps the most famous mention of wine in ancient China is from the Tang Dynasty (618-907) poem, which speaks of "grape wine and shining glass".
It is said that the earliest trace of wine from grapes was found in Henan province, but the country is still very new to grape wine. International grape varieties have only taken root in this country since the 1980s when Cabernets, Merlot, Pinot Noir, Chardonnay and Riesling began to appear on Chinese wine labels.
However, it's only in the past five years that the quality of Chinese wines has gained international recognition. With rising demand for table wines in the 90s, the main Chinese wine producers had focused on producing large-scale entry-level wines to meet demand.
Popularity of imported wines has grown rapidly since 2000, particularly in the premium wine category.
Drinking imported wines, especially French ones, became a symbol of sophistication. The challenge for Chinese wines was not only competition at the entry level, but also in the premium category where there were almost no local wines.
The question was: Where could premium wines be grown in China?
At the beginning of this century we saw Chinese wineries and winemakers searching for the best "terroir" (French term encompassing soil, microclimate, winemaking and vintners).
The ring around Hebei, Shandong, Shanxi, Ningxia, and Xinjiang was the most likely location.