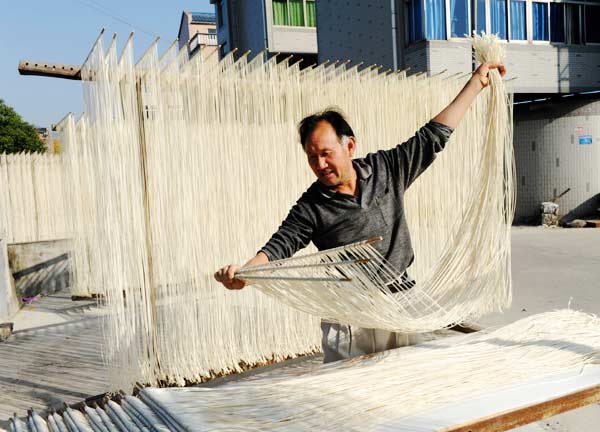 A villager lines up Suomian, traditional stretched noodles, in Shuguang village in Dongyang city, east China's Zhejiang province.[Photo/Asianewsphoto]
Suomian, traditional stretched noodles in East China, has a long history of more than 300 years. A lot of households in the villages in Zhejiang province know how to make the noodles, although the process is complicated. The noodle maker has to add different amounts of salt and flour according to the seasons and has to be very observant about the weather when it comes to choosing the days to dry the noodles.
The locals usually serve Suomian as longevity noodles on birthdays. Since the noodles are long and continuous in shape, they symbolize good health and longevity.