Wine journey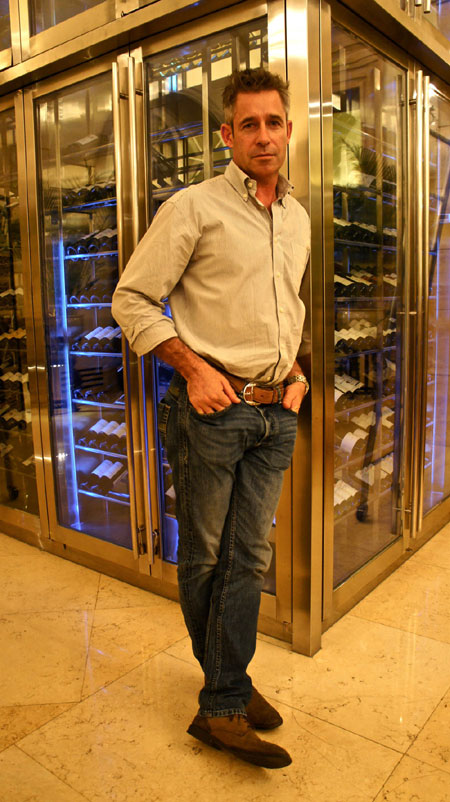 Australian winemaker Willie Lunn brings cool-climate wine to China. [Photo/China Daily]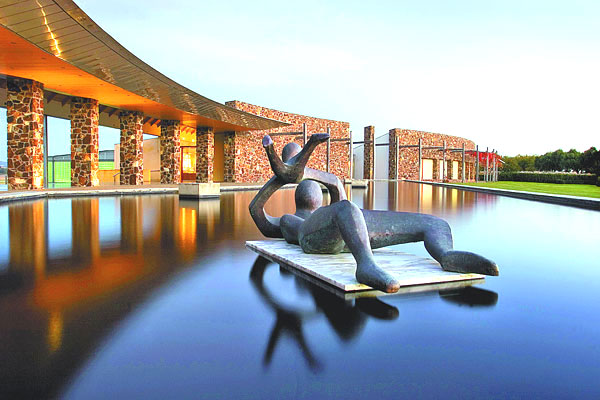 Yering Station is located in the Yarra Valley, about an hour's drive from Melbourne, Victoria state, Australia. [Photo/China Daily]
While names like Bourdeux and Champagne are familiar to even the most casual of wine drinkers, Australian wines from the Yarra Valley is making inroads into the Chinese market. Belle Taylor reports.
Winemaker Willy Lunn is holding court in the Writers Room at Beijing's Raffles hotel. A chandelier sparkles overhead, a piano tinkles in the background, but all eyes are on the Australian in blue jeans and an open collar shirt, who looks like he'd be more at home by the farm gate than in a swish hotel.
"It's what I like to call a wine journey," Lunn tells the table of wine and lifestyle journalists clutching glasses of Yering Station Estate Pinot Noir.
"The wines should taste like where they were grown, not like who they were made by," he continues, as the journalists, all wine and lifestyle reporters, sniff, sip and spit the Pinot, a delicate wine with plum and black cherry flavors, which pair well with duck.
Lunn's "wine journey" takes place in the Yarra Valley, about an hour's drive from Melbourne in the Australian state of Victoria. It's a cool climate area, perfect for growing Pinot, which Yering Station is famous for.
The tasting at the Raffles not only included the excellent Chardonnay and Pinot produced at the winery - the reserve bottles of which are possibly some of the best examples of the varieties grown in Victoria, but also excellent Shiraz Viogner and Cabernet Sauvingon.
Lunn explains that the wines produced at Yering Station reflect whereabouts in the Yarra Valley the grapes were grown and under what conditions - whether they were grown on the hill which enjoys direct sunlight, or in the lower parts of the Valley. When they were picked and what the rainfall was like in the year they were grown are all factors that influence the final product.
Chatting after the tasting, Lunn says the importance of regionality is something Australian wine makers are eager to get across to Chinese tastemakers.
"In Australia and Europe we will talk about regionality. In Asia you have to say, 'look, we're from Australia', 'oh, they make wine?' That's the first barrier," says Lunn.