Breezing into the big league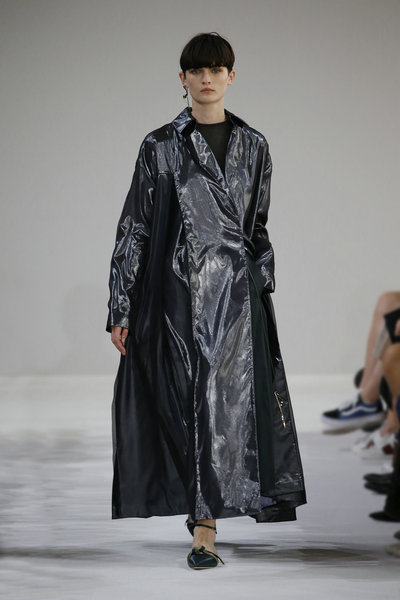 Models present Giada's 2017 spring/summer collection at Milan Fashion Week.[Photo provided to China Daily]
"The concept is to have something very special but easy to wear ... To me, luxury has to be effortless. You have to be comfortable and confident," the designer says.
Colangelo, who studied Latin and Greek in university, is constantly inspired by modern art. His previous collections were influenced by the likes of Danish painter Anne Tholstrup and British artist Katia Borges.
He also has a namesake brand, which highlights more experimental designs.
Since joining Giada last year, Colangelo has been fusing his artistic visions with the luxury genes of Giada.
"I want to keep the simplicity, the colors and quality of the brand, but the DNA has to evolve with time. Luxury cannot just be conservative," says Colangelo.
Meanwhile, this new touch has attracted new customers to the brand, adding to its existing client pool of elite women from business and intellectual circles.
Founded in Milan in 2001 by Italian designer Rosanna Daolio, the brand is now owned by Chinese luxury brand management company Redstone Haute Couture.
Headed by Zhao Yizheng, founder and president of Redstone Haute Couture, the company once introduced Valentino, Ferragamo, Yves Saint Laurent to China.
Now Giada's Milan team is in charge of design and production while the China office handles retail and brand management.
For the last few years, the brand has been seeking a stronger presence in the high fashion scene with runway shows and selective collaboration with high fashion magazines.
The front row at the Milan this time included key opinion leaders like style icon Caroline Issa, Sara Maino, senior editor from Vogue Italia, and Angelica Cheung, editor-in-chief of Vogue China.