Neapolitan treat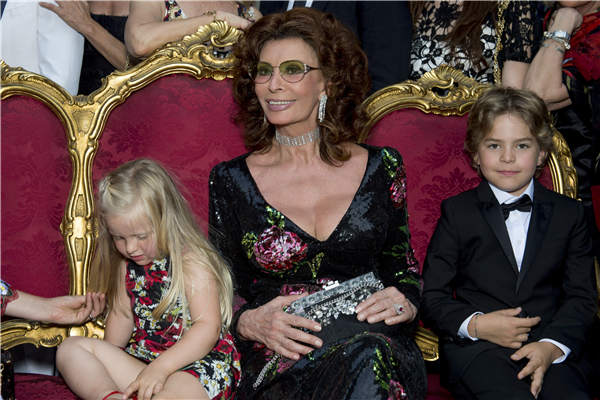 Italian designer duo Domenico Dolce and Stefano Gabbana present 2016 Alta Moda high fashion show in Naples whose historic city center is a UNESCO world heritage. Italian diva Sophia Loren's movies are their source of inspiration.
From Taormina and Venice to Capri and Portofino, they have always chosen a unique location for their private clients to explore the happy and colorful Italian lifestyle.
If a private club on the Capri seashore and Dolce's home garden in Portofino are the perfect choice for high fashion, the old street in Naples reflects the designers' way of striking a balance between high and low culture.
"My heart is in the street," says Gabbana, while showing the press the collection at the church San Gregorio Armeno before the show.
His partner Dolce echoes him, saying: "The streets are interesting, every stone has character. This is the concept of Alta Moda, that every dress has a different personality."
Dolce also shows the press the sculptures and wall paintings in the baroque church that he "borrows" for the dresses.
That evening, the 99 models walk out from the church, down the cobbled street and back up again.
The collection features all the trademarks of Naples, including a T-shirt emblazoned with the embroidered word "pizza", as pizza originated in Naples, a "pizza" tablecloth puffed-sleeve blouse, a hat shaped like a "baba", a local cake made with rum, and a soccer shirt embroidered with the name Maradona, the name of the legendary Argentinan soccer star whose career peaked while he played for Napoli.