Fashion brief
Vintage car event sees big response
For the third year in a row, Bund Classic-a premium collection and exhibition of vintage and classic cars-returned to Shanghai's iconic landmark, No 1 Waitaiyuan, from Oct 16-18. Founded by China Rendez-Vous, the event this year saw a fleet of more than 20 vintage cars polished and parked in the lush garden of the former British consulate. The highlights included a 1921 Rolls Royce Phantom and a Classic Auburn made in 1935. The three-day event, which had concerts, afternoon tea parties and a vintage car parade, attracted more than 11,000 visitors.
Italian designers display wares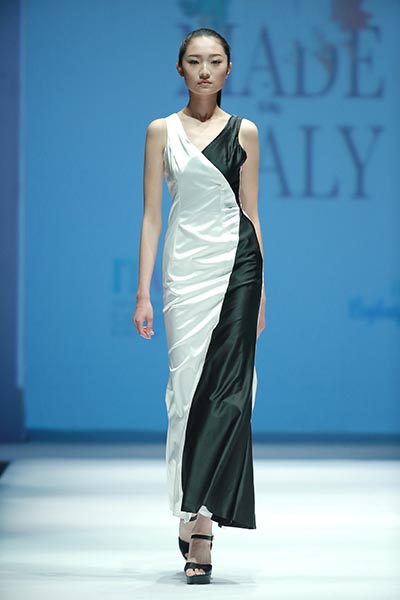 [Photo provided to China Daily]
Nine young Italian designers showed their work at China Fashion Week. The show featured dresses, gowns and menswear. Separately, six Italian apparel companies, including Federica Bellesi and FVF, showed their latest products. The event was organized by the Italian Trade Agency and Confartigianato. The agency is a Rome-based government organization that promotes Italian products and international exchanges, while Confartigianato is an industry association that assists companies with overseas development.
Related:
Turning faith into desirable brand