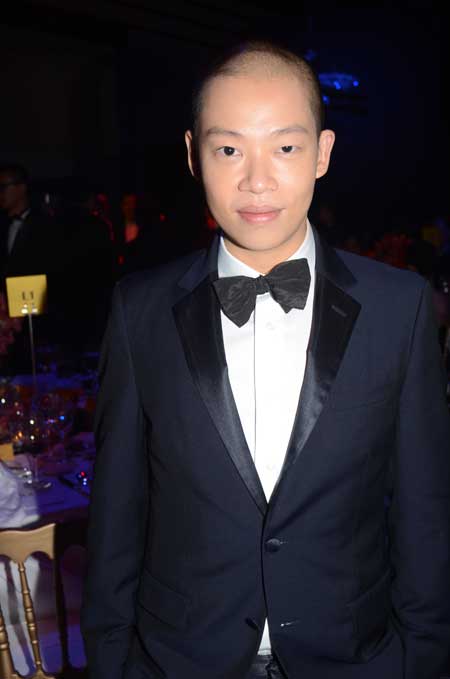 Jason Wu, Chinese designer. Mark Graham / for China Daily
The rapid rise of Jason Wu ably demonstrates that not all couturiers are cut from the same cloth, writes Mark Graham.
Designer Jason Wu is nothing if not ambitious. The New York-based wunderkind is expanding his own-name label, launching a second line, performing the role of chief womenswear designer for a major European brand and making appearances on Chinese television as a talent-show judge.
It helps that Wu has youth on his side, a formidable work ethic and a coterie of high-profile fans that includes Oscar-winner Gwyneth Paltrow.
The 31-year-old initially shot to fame when he received an endorsement from American First Lady Michelle Obama. The influential style icon, already a fan of the emerging Chinese designer, reaffirmed that admiration by choosing a Jason Wu gown for the first Barack Obama presidential inauguration ball.
She chose a Wu gown more recently, for the US president's second inauguration ball and is regularly seen in the designer's clothes and accessories, including a vivid-colored coat she donned when meeting Queen Elizabeth II of Britain.
The Obama endorsements gave Wu free worldwide publicity, not to mention massive prestige, and it is fair to say he has not been slow to capitalize on getting such a lucky break so early in his career.