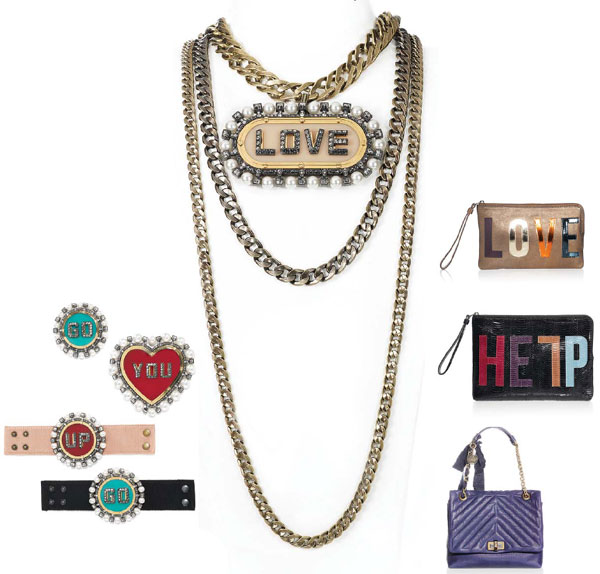 French luxury house Lanvin cooperates with Shangpin.com to sell womenswear, bags, accessories and shoes. Photos Provided to China Daily
French label Lanvin has bucked a trend by selecting a local online retailer to launch its flagship e-commerce store in China. Gan Tian reports on why this could be a wise move for the savvy retailer.
When launching e-commerce platforms in China, most big labels like Emporio Armani, Marni and Bally choose to work with foreign portals like Yoox Group, but French luxury house Lanvin recently announced it has hired Shangpin.com, a local luxury online retailer to create their flagship online store.
The store, under Shangpin.com, sells menswear, womenswear, bags, accessories and shoes. The products are selected by staff members from Shangpin.com and buyers from Lanvin China.
The prices are the same as they are in Lanvin's bricks-and-mortar boutiques. A
women's long T-shirt, with a three-dimensional butterfly print, is priced at 9,200 yuan ($1,530), while a leather biker jacket, worn by the male model in Lanvin's latest ad campaign, costs 35,100 yuan - no lower than in the boutique stores.
Though these prices are not competitive, Lanvin believes there are benefits to having an online platform.
"Shangpin.com has a large VIP customer base. At the same time, it provides good customer service, and it has the capacity to reach rich customers in third- and fourth-tier cities in China, where Lanvin has not opened stores yet," says general manager of Lanvin China Lily Liu.
She says the brand has researched the Chinese e-commerce market for two years and decided that a collaboration with Shangpin.com was the best way to move online.