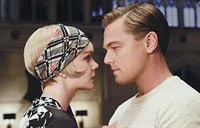 Edge of excess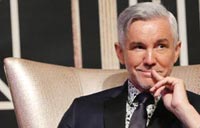 Luhrmann promotes 'The Great Gatsby'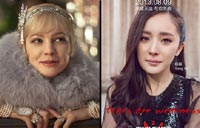 Old fashion vs new with Gatsby and Tiny Times
Katniss Everdeen not only wields the bow and arrow of hope in "Catching Fire," the second installment of "The Hunger Games" film franchise, she is also the muse of a new high-fashion line that carries the film's fictional world of the Capitol beyond the screen.
"Catching Fire" costume designer Trish Summerville's 16-piece collection was launched on Monday for luxury online retailer Net-A-Porter, aptly labeled Capitol Couture.
The collection of clothes and accessories are drawn from Summerville's designs for Katniss, the stoic heroine played by Oscar-winner Jennifer Lawrence. The designer also hopes Capitol Couture will attract the website's high-fashion clientele to the series of young adult films.
"For a Net-A-Porter client that is interested in our line, it piques their interest if they don't know the film, they'll go then see the film," the designer said.
"Catching Fire," out in theaters last week, sees Katniss become a symbol of revolution against the oppressive Capitol government ruling the fictional world of Panem, and has already stormed the box office with more than $307 million worldwide.
Hollywood films have often partnered with big brands to promote new releases. "Catching Fire" distributor Lions Gate spent roughly $55 million on marketing for the film, including deals with Subway fast-food restaurants and Procter & Gamble Co's CoverGirl cosmetics.
But films such as "Hunger Games" that are aimed at a teen and young adult audience are not the likeliest showcases for high fashion, which generally draws an older female clientele with the additional income to spend.
Summerville hopes her collection, priced between $75 for T-shirts to $995 for a laser-cut patent leather dress inspired by Katniss' chariot outfit, will accommodate all budgets.
"It was important for me to have things that the fans could relate to and also that appealed to the Net-A-Porter clientele," Summerville said.
"This isn't particularly for the 'Catching Fire' fan base, it's just a venture we went out upon to try and exhibit some of the fashion in the film," she added.
Related:
'Catching Fire' ignites global box office with $307.7 million
Lawrence sows seeds of revolution in return to 'Hunger Games'