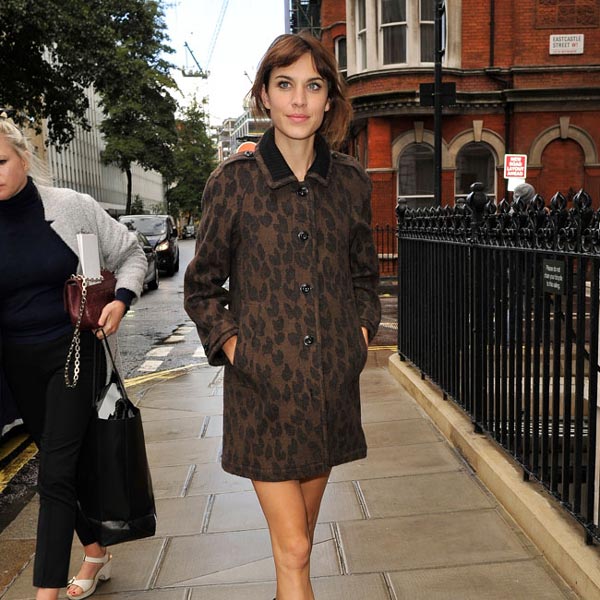 Alexa Chung [Photo/Agencies]
Alexa Chung would like to raid Dame Edna's make-up kit.
The style icon is fascinated by drag queen make-up and would love to dress up as Dame Edna Everage for the day, a character made famous by Australian comedian Barry Humphries and known for her purple wig and horn-rimmed spectacles.
Quizzed about which star's cosmetics bag she'd like to get her hands on, Alexa replied: "Dame Edna, definitely. I should really think about modern day beauty icons because [I'm most inspired by] Brigitte Bardot, but I don't even know if she had a make-up kit!"
Alexa turned heads in Selfridges' flagship store on London's Oxford Street on Thursday morning (13.11.13) as she launched her new eye make-up range for Eyeko, which comprises a mascara and a thick nib eyeliner so fans can recreate her signature cat-eye flick. The products come in packaging designed by Alexa herself, featuring a limited edition poster and a guitar pick.
The 30-year-old beauty says practice is key when it comes to nailing her 60s-inspired liner look.
Alexa told BANG Showbiz: "It takes so much practice. I started doing this when I was 17 or 18, but I've done it every day since. It's definitely exclusively practice which will help, but I do the outside flick first, just one line, then see if they're even and level then I'll just draw the rest in to match it."
While the model-turned-TV presenter favours an effortless look, she admits she can sometimes spend far too long perfecting the look.
She joked: "It depends if it goes wrong or not. If it goes right it takes a minute and a half. Otherwise... I have to take it all off and start again. I'm very particular about it as well. Sometimes you get one too thick, then that one's thinner and it's a nightmare!"