Time is the ultimate luxury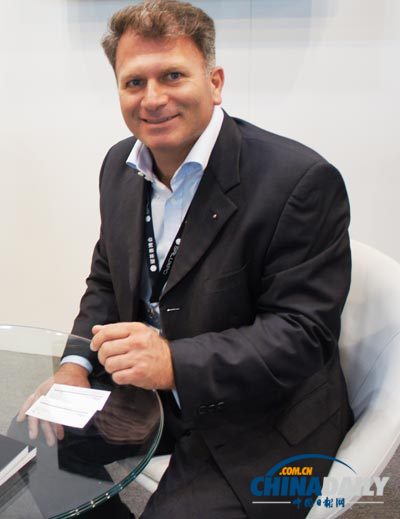 Daniel A. Mohr, general manager of Buben & Zorweg Trading (Shanghai), believes time is the biggest luxury of them all. [Photo/chinadaily.com.cn]
German luxury brand Buben & Zorweg participated in the Royal Asscher Beijing Sparkle Roll Luxury Brand Culture Expo 2013 held at Beijing's China National Convention Center.
Daniel A. Mohr, General manager of Buben & Zorweg based in Shanghai, chatted with chinadaily.com.cn about how he views luxury and time.
How did it begin?
In 1995, Mr. Buben and Mr. Zorweg founded the company Buben & Zorweg. This was a new concept back then but soon became a worldwide market leader. At first, we produced small winders for just a few watches, and now we are making big exclusive masterpieces for watch collectors.
Why did Buben & Zorweg tap into such a small market?
It takes a lot of money to make, promote and sell watches. It takes a lot of effort to produce and market a brand. We are a niche brand, and we don't have the marketing budget like big watch brands. They are in every magazine and target a large audience. We target a small market -- watch collectors -- who have a high price point and want to buy ultra-luxury products. They already have a collection of luxury watches, perhaps drive a Rolls & Royce, have a villa and travel the world, so at this kind of stage in their life, they want to buy a watch winder from Buben & Zorweg.
How would you define your product?
Innovative, hand-made, German-made and well-designed masterpieces that have a function.
What's the main selling point?
The main selling point is its luxuriousness. The materials we use are very exclusive. We hand pick materials. The wood we use is very rare. The factory in Germany is just a half hour drive from Porsche and Daimler Benz. Many suppliers that supply them with leather work for us as well. We only use top-quality materials.
Related:
Real values stored in befitting security
The new collector safe XL from Buben & Zorweg
Royal Asscher Fall Expo underway