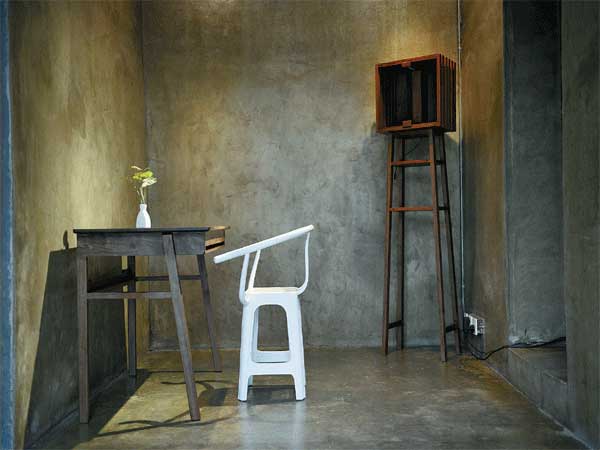 The concept store Wuhao and S.T.A.R.S., housed in old Beijing courtyards, reflect the changing tastes of the capital's fashion consumers. Photos by Wei Xiaohao / China Daily
A raft of new stores is appealing to discerning fashionistas who understand true style is not always adorned with big-name labels. Tiffany Tan finds out why sometimes less is more.
After two hours of assessing them in the mirror, Wang Jingjing decides to buy both dresses. One is black lace and the other is in a printed lilac fabric. Both have long sleeves, end mid-thigh and hug the 22-year-old's shapely figure. From afar, the dresses could be any one of the tiny, clingy pieces you'd find hanging on mall racks around Beijing. But when you look closer - particularly at the tags - you'll find acclaimed foreign names. The lacy black number is by Gareth Pugh, an Englishman who has outfitted international celebrities including Beyonce, Kylie Minogue and Lady Gaga. Wang's other purchase comes from Jeremy Scott, an American designer known for his quirky prints, who has collaborated with Adidas, Swatch and Longchamp.
Yet many in China still have not heard of these men. And this is exactly why Wang and a cousin decided to seek out S.T.A.R.S. one day this summer, after reading about the store in a fashion magazine.
"It took us a while before we finally found this place," Wang says, referring to the store's location in a courtyard along a winding hutong in northern Beijing. "But this kind of curated clothing store is not commonly seen in China."
The women, who came toting Louis Vuitton and Chanel handbags, tried on dresses, belts and necklaces while the store owner and his buyer darted back and forth to find their dress sizes and help them fasten the necklaces.
Sifan Shao, a French-Chinese actor and director, opened S.T.A.R.S. in October after seeing a local demand for high-quality Western designs not mass-marketed in China. Wealthy Chinese, he says, now want to display aesthetic discrimination after having already acquired some of the world's most popular - and most expensive - luxury brands.