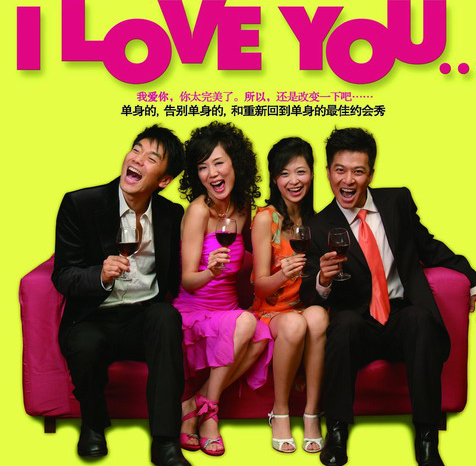 Many Chinese people consider language a big barrier to understanding America Broadway. However, this needn't be a problem any longer.
From June 20th to 24th, people living in Beijing will be lucky enough to enjoy a mandarin version of off-Broadway's long-running hit, I Love You, You Are Perfect, Now Change at the Poly Theatre.
Chinese pop star Lin Yilun is the lead actor of the four-cast musical comedy. He has just come back from a well acclaimed one-month performance tour in New York. Lin Yilun revealed the three most important reasons why you can't miss this comedy.
"It is the first foreign production of an American musical to play in the States in American theatre history. We are warmly welcomed by American audience, especially American Chinese. Our American counterparts gave us a golden time period to perform. The trip is very successful and exciting."
Moreover, with its historical meaning and world-wide recognition, the content of the musical comedy is very attractive.
"The musical is talking about love, that eternal human topic. No matter whether we are young or old, the sensation of love lasts throughout our lives. This comedy is about love in different phases of life."
Although there are many works of art work talking about love, this musical explains it in a completely different way: Although it is a comedy, it can make people laugh and cry at the same time. How exactly can it achieve this? Well,you'll just have to find it out for yourselves!
Another point of attraction is Lin Yilun's wonderful performance. The pop star steps up to the challenge of switching between 16 characters and performing a mix of pop,jazz and blues.
"I am not a professional musical singer, so it is very challenging for me to play this musical. Before the performance, I worried that I couldn't perform as well as the professional players. However, after the show, I received so much praise and recognition, it made me more confident."
"I Love You" is considered one of the most romantic musicals in American theater history. It premiered in 1996 and has been revived in over 20 languages.
Event takes place Wed, Jun 20, at 7:30pm. and ending Sun, Jun 24, 2007.
Poly Plaza, 14 Dongzhimen Nandajie