German art in Beijing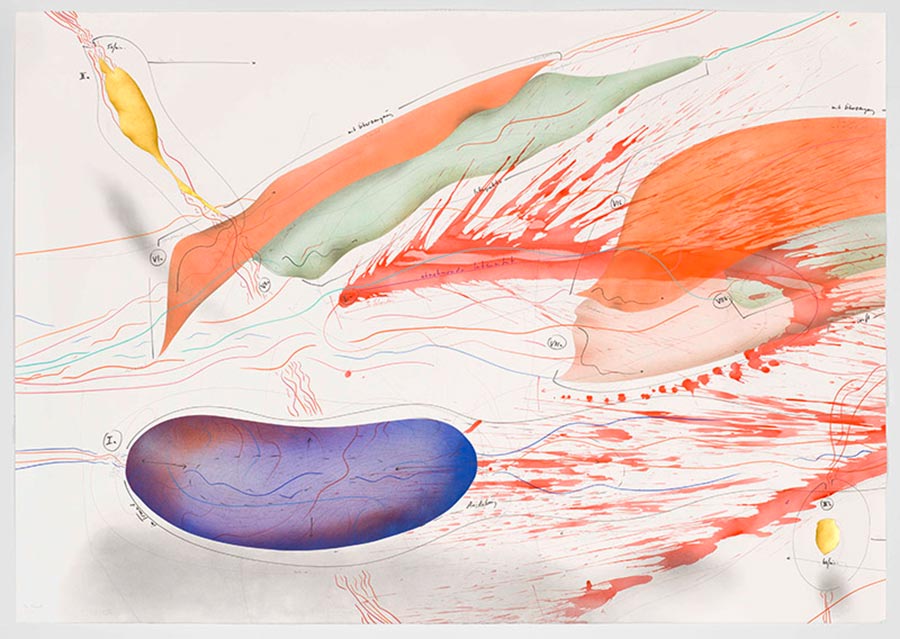 Song of Earth: Chapter IV the Farewell [Photo provided to China Daily]
Exhibition Next Generation, now on at Beijing's Whitebox Art Center exhibits six contemporary German artists. Shown works span from painting, photography, installation to mixed media, and reflect on the German history and reality from the perspective of globalization.
Alicja Kwade uses daily objects such as glass, wood and marble to produce installations that present a minimalist quality.
David Schnell's oil paintings show a mixture of natural and man-made landscapes and a confusion of different time and space.
Michael Sailstorfer brings three sculptures, in which he explores the possibilities of industrial objects, such as engines and tires, as a part of art creation.
Matthias Weischer's oil works demonstrate a style of the New Leipzig School, in which he layers thick layers of oil paint to depict daily scenes.
Jorinde Voigt exhibits her abstract paper works, in which she constructs a poetic, rhythmic world.
And Sebastian Riemer shows photos, which blur the boundary between photography and painting.
The exhibition through Oct 31 is part of an ongoing art project called German 8: German Art in China, which includes seven exhibitions at seven art venues in Beijing. It's an answer to China 8, a similar project that exhibited contemporary Chinese art in eight German cities in 2015.