Exhibition showcases how artist blends Eastern and Western influences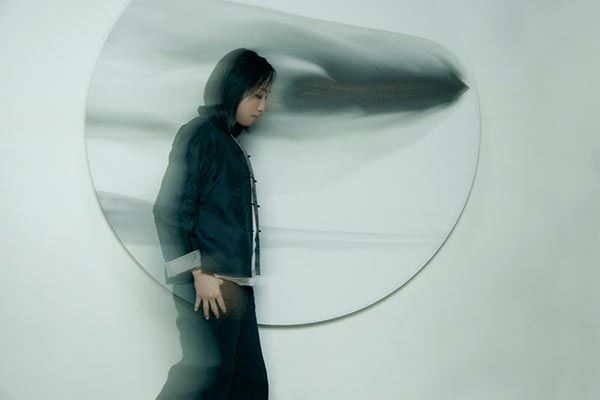 Macao-born artist Ng Sio-leng draws on her experiences of both East and West.[Photo provided to China Daily]
Macao-born artist Ng Sio-leng draws on her experiences of both East and West. The artist, who lived in London a year before moving to Taipei where she lived for a decade, has been in Beijing for the past nine years.
"Even when I grew up in Macao, I didn't feel that I was immersed in an entirely Eastern or Western cultural environment," says the 51-year-old.
This background has influenced her creations with ink and water, whether she works on a piece of traditional xuan rice paper, a canvas or a computer.
Her paintings and videos are now on show at a solo exhibition, Flowing Light, at Beijing's Riverside Art Museum.
She approaches ink art through an abstract and highly expressive style, ignoring the conventional norms.
While she retains the philosophical thinking that underpins classical Chinese art, her inspiration comes from Chinese paintings of the Ming (1368-1644) and Qing (1644-1911) dynasties at the British Museum.