Modern artist's work inspired by old Chinese style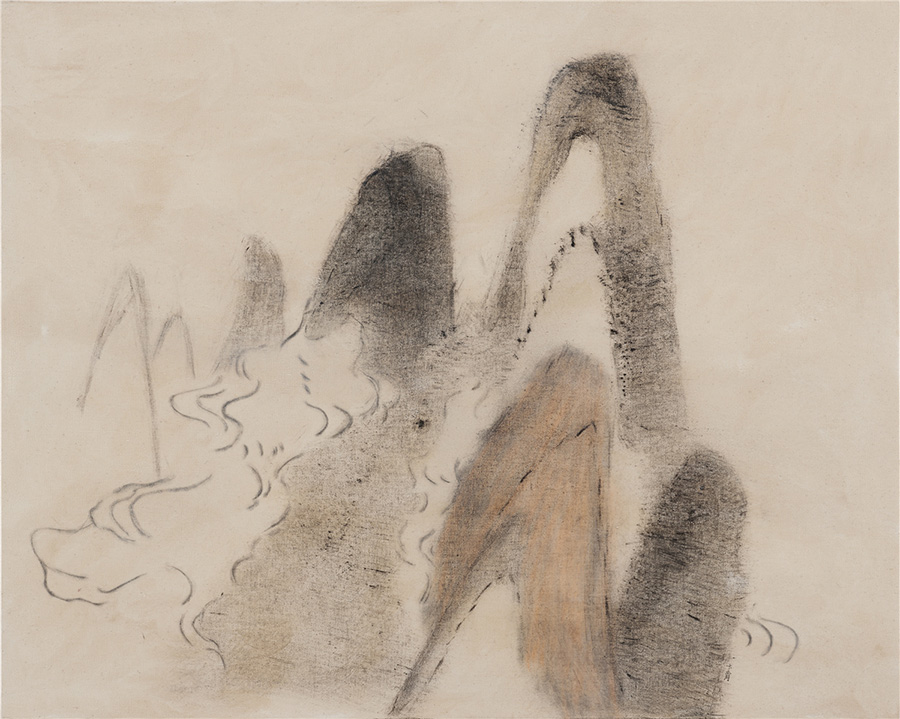 A painting by Bian Qing, a part of the Anthology of Visible Mountains series. [Photo provided to China Daily]
Bian Qing's Anthology of Hidden Mountains series appears at first glance to be ink-and-water paintings depicting landscapes.
But a closer look reveals they're oil works.
The 34-year-old uses oil pigments to present a mixed feeling of purity, reclusiveness and serenity-typical of classical Chinese shanshui (mountain-and-water) paintings. The Beijing artist paints the elements of shanshui, including mountains, rocks, clouds, water and trees. He employs the genre's basic brush techniques, such as gou (outlining), cun (shading), dian (dotting) and ran (coloring).