Beijing artist showcases wide range of work at solo exhibition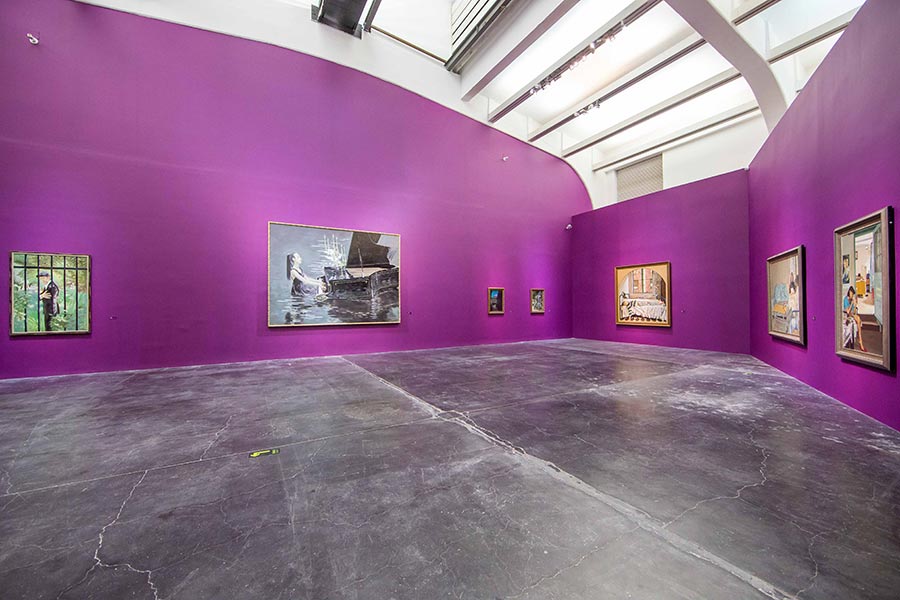 Artist Zhao Bandi is now holding a solo exhibition, Zhao Bandi: China Party, at the Ullens Center for Contemporary Art at Beijing's 798 art district through Oct 22. [Photo provided to China Daily]
Beijing-born artist Zhao Bandi, 51, rose to fame in the late 1980s for his paintings that demonstrate techniques which he learned when studying at the Central Academy of Fine Arts.
But he soon dropped painting and turned to performance art, where he created and performed in several projects.
He is now holding a solo exhibition, Zhao Bandi: China Party, at the Ullens Center for Contemporary Art at Beijing's 798 art district through Oct 22.
The exhibition showcases his creations since 1987 covering oil paintings, performance art, videos and fashion designs.
The highlights are his early paintings and his latest works. Also on show are his Giant Panda series of performance art in which he uses the animal as a medium to convey his opinions on the changing social scene.