Student captures beautiful spiral stairways in Nanjing colleges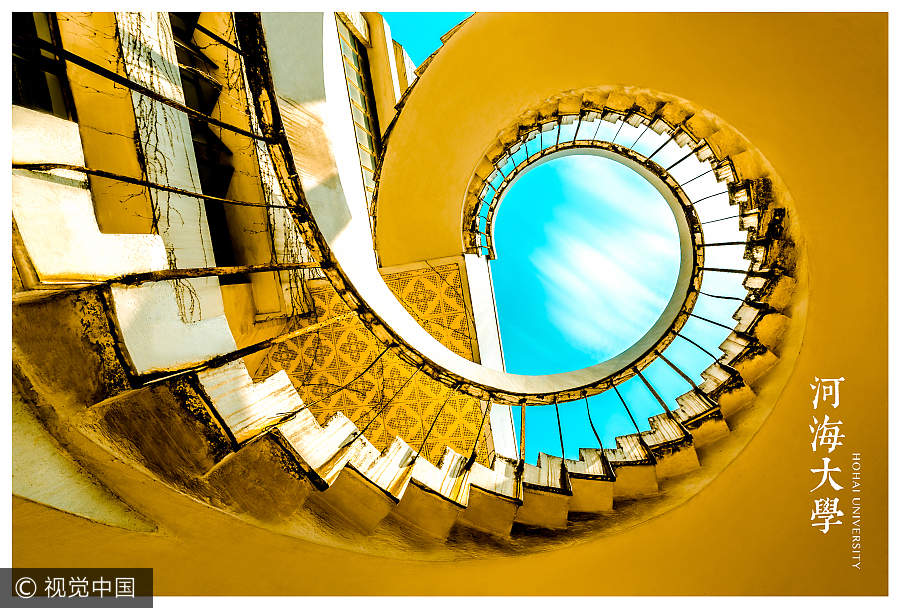 A spiral stairway in Hohai University [Photo/VCG]
College student Wei Xiaohui's photography project titled Youth Topspinning records beautiful spiral stairways on college campuses nationwide.
Wei spent 20 days completing the Nanjing chapter of his project Youth Topspinning by finding 29 spiral stairways on 28 campuses of 15 colleges in Nanjing in 2016.
"College is a symbolization of youth, and a spiral stairway signifies progress and moving forward. I use the spiral stairways in colleges to indicate advancing youth. I hope that youngsters don't give up when encountering obstacles, as each obstacle may suggest a chance to make progress," Wei said about his photography project.