Rembrandt masterpieces among Dutch Golden Age art exhibition in Beijing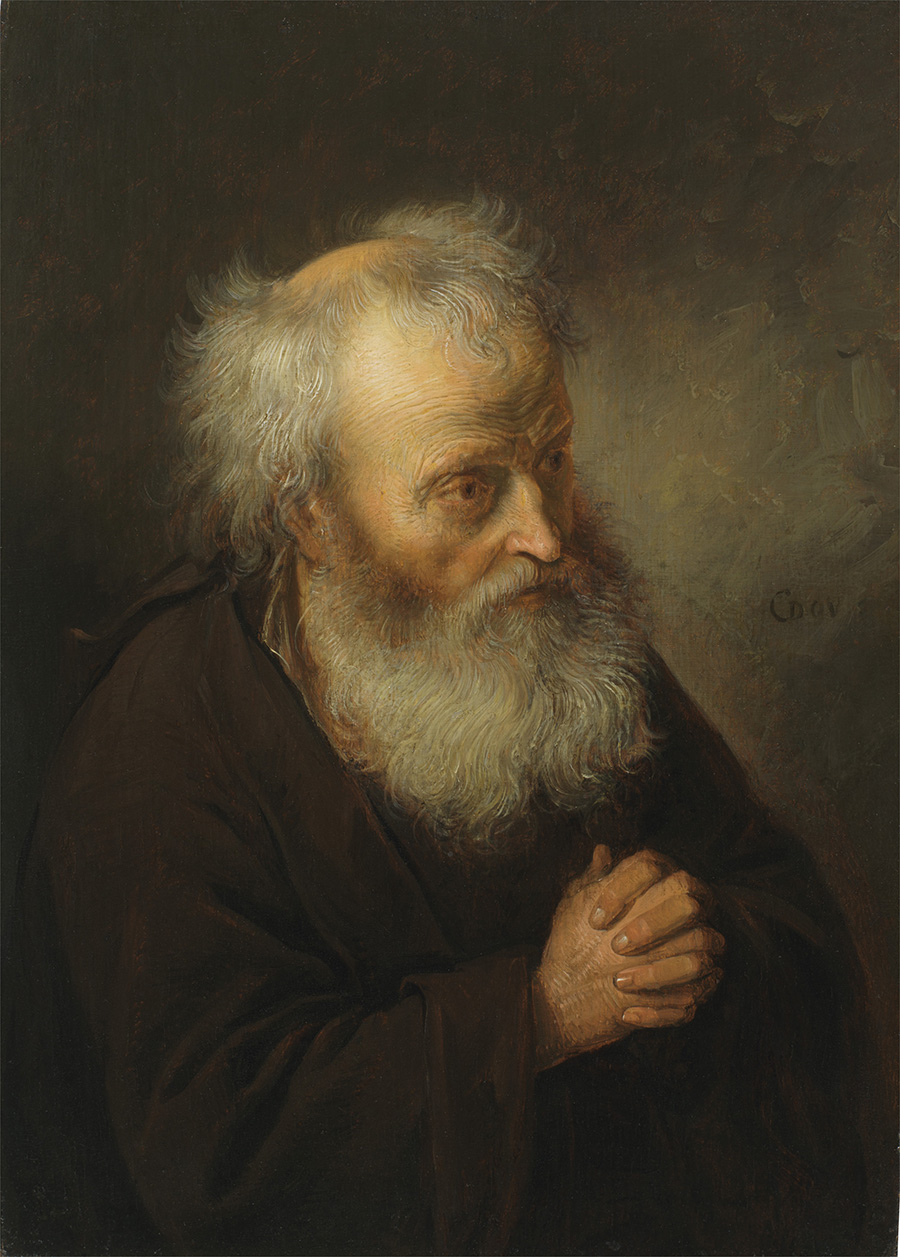 Old Man Praying by Gerrit Dou [Photo provided to China Daily]
Billionaire collector Dr. Thomas S. Kaplan was six years old when his parents took him to New York's Metropolitan Museum. He was mesmerized by Rembrandt's paintings and made his parents take him back repeatedly. Ironically Kaplan, missing two front teeth at the time, couldn't even pronounce the name of the great artist.
When he was eight, Kaplan's parents asked him where he wanted to vacation. He immediately said he wanted to go to Amsterdam. When asked why, he said it was because that's where his beloved Rembrandt lived. Much later Kaplan said that he was "floored by the beauty of the Old Masters, the richness of the inner life that they were able to capture."
Initially the future mega-collector wanted to be a wildlife biologist because of his love of big cats, but went on to study history at Oxford. He became a financial analyst while at Oxford and with admittedly little knowledge made a killing in natural resource investing due to luck and being in the right place at the right time.
He and his Israeli-born wife, Daphne Recanati Kaplan, started collecting masterworks from the Dutch Golden Age in 2003, acquiring them at breakneck speed, sometimes buying one work a week. Dr. Kaplan, ever the sharp-eyed investor, said that they bought them at the perfect time, when a Rembrandt could be acquired for less than an Andy Warhol. Now their Leiden Collection, named after the Dutch city where Rembrandt was born and began his career, is amongst the largest private collections of Dutch Golden Age art in the world, rivaling the holdings of major museums and consisting of more than 250 paintings and drawings.