Rembrandt masterpieces among Dutch Golden Age art exhibition in Beijing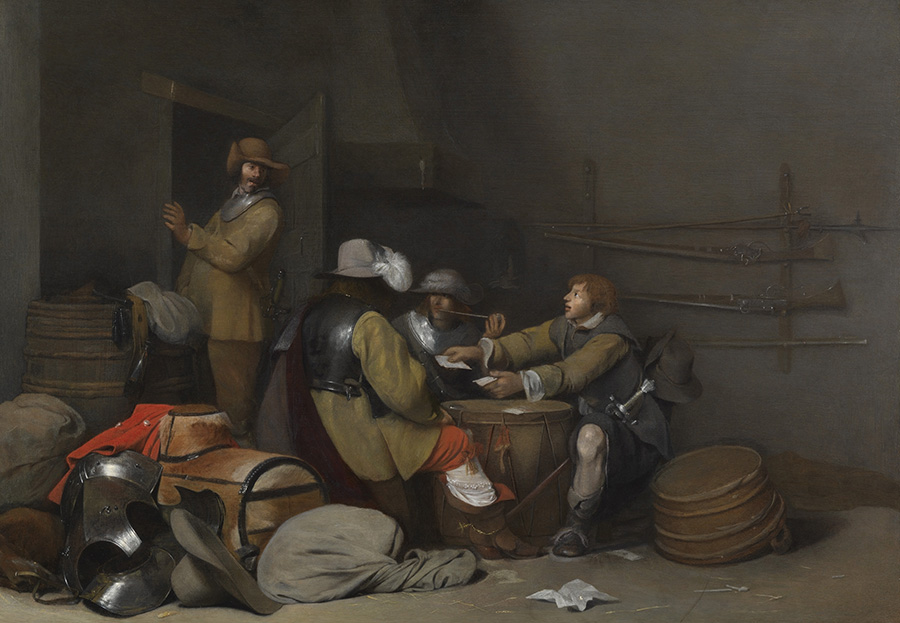 A Guardroom Interior with Soldiers Smoking and Playing Cards by Gerard Ter Borch [Photo provided to China Daily]
"Rembrandt and His Time, Masterpieces from The Leiden Collection" is a must-see world-class exhibition in the heart of Beijing at the National Museum of China until September 3 when it moves to the Long Museum in Shanghai from September 23 through February 25, 2018.
Magnificently curated and presented, "Rembrandt and His Time" is the largest assemble of 17th century Dutch Golden Age art ever shown in China. Art lovers will no longer need to make special trips to other international cities to experience these transformational artists and their greatest works, although many may be motivated to do so to see more.
The exhibition includes 11 precious Rembrandt's, the only privately-owned Vermeer, and works by five generations of Dutch artists of this period such as Gerrit Dou, Carel Fabritius, Frans Hals, Pieter Lastman Jan Lievens, Gabriel Metsu, Peter Paul Rubens, Jan Steen and Gerard ter Borch.
Several works have received public notoriety. Rembrandt's Young Girl with a Gold-Trimmed Cloak, was the object of a dramatic armed robbery in Boston. Jan Steen's Sacrifice of Iphigenia was involved in a far darker crime as it was one of many brazenly stolen from Jewish collectors by Hitler's henchmen during Nazi occupation of Holland.
This collection reflects the passionate love affair that led to its birth.