Painter gives traditional art a fresh look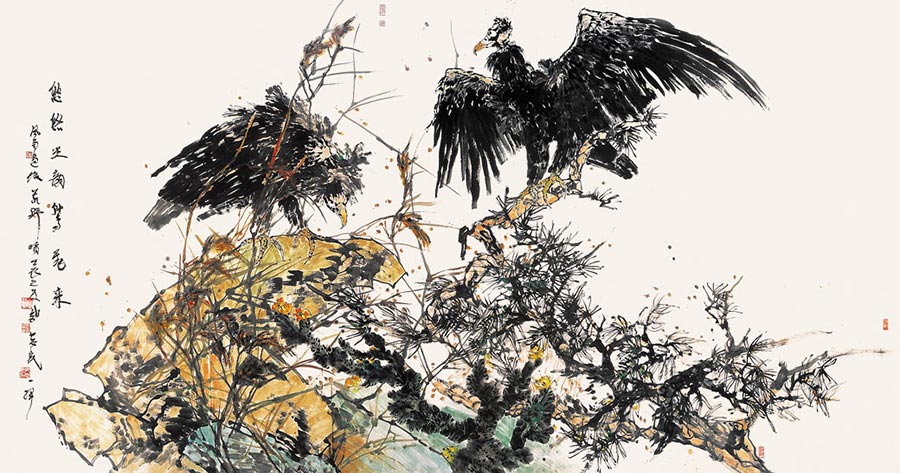 Eagles on Pine Trees by artist Guo Zhiguang. [Photo provided to China Daily]
Guo Zhiguang, 75 and from Shandong province, has dedicated himself to flower-and-bird painting in a carefree xieyi style for decades. His current exhibition, titled Northern Style, Southern Charm, shows dozens of his works at the National Museum of China through May 17.
His flower-and-bird paintings show solid painting skills and also his exploration to blend the age-old genre into the context of modern life. The rich palette and refreshing strokes cater to the taste of urbanities of today.
Guo donated one of his paintings on show, Eagles on Pine Trees, to the National Museum of China at the exhibition opening on May 5.