Israeli artist displays cut-out sculptures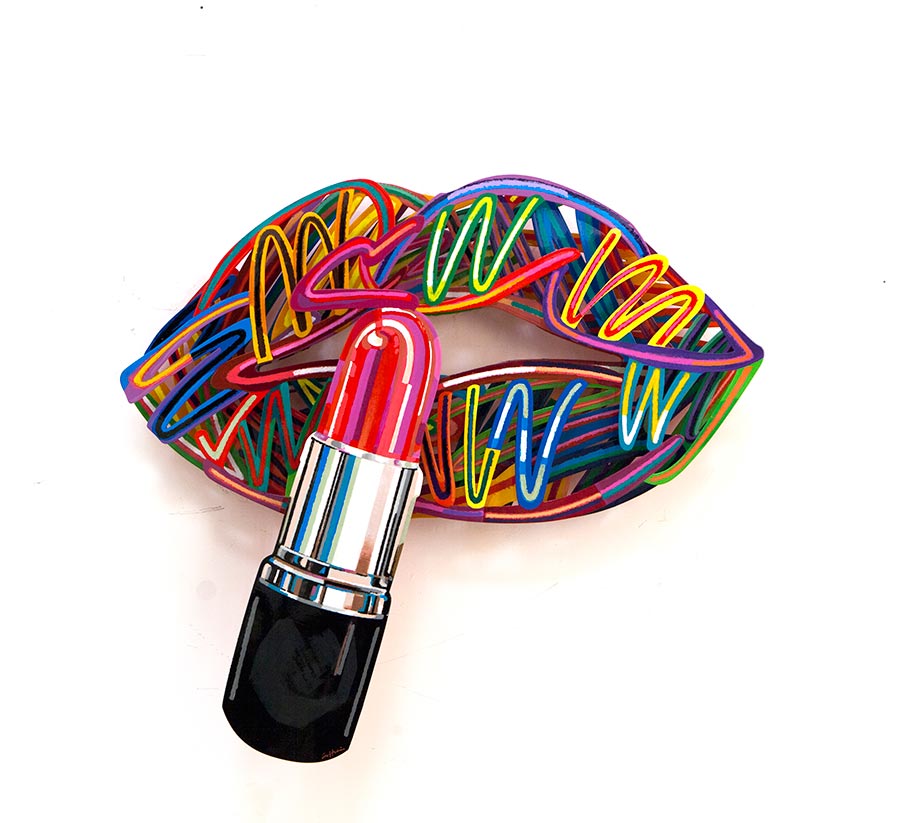 Art by Israeli artist David Gerstein [Photo provided to China Daily]
Israeli artist David Gerstein, 73, loves observing small animals, especially butterflies whose beautiful colors and dancing amaze him. He also likes watching crowds of people that make him feel the energies of city life. Although he is not good at sports, he is fascinated with the grace which athletes demonstrate.
He transforms his affection for these things into cut-out sculptures, with series called Butterfly, Sports, Beach and Urban.
The series are now on show at Beijing's Today Art Museum, as part of his China debut exhibition titled Layers, through May 16. His paintings are also on display.
Early in his career, Gerstein was into painting, but gradually focused on sculpture in the 1980s, which he sees as adding a third dimension to his paintings.
For his cut-out sculptures, he cuts out shapes from metal plates, paints on them and layers them.
Describing his show, he says, "The exhibition (in Beijing) is (for me) the most important one in a decade. But it is not a retrospective. That time hasn't yet arrived."