Snuff bottles
Reportedly, snuff tobacco was introduced into China during the Ming and Qing dynasties, and the snuff bottle represents a combination of Chinese and foreign cultures.
It was not only a container for tobacco but also a sort of art collection for wealthy businessmen and influential officials. Traditional Chinese art methods, such as painting, calligraphy and carving were applied to the making of the bottles.
Snuff bottles are made out of many different materials including porcelain, jade, ivory, wood, tortoiseshell, metal, ceramic, and glass.
Even though the habit of snuffing is practically nonexistent, the exquisite art of snuff bottles is worth collecting.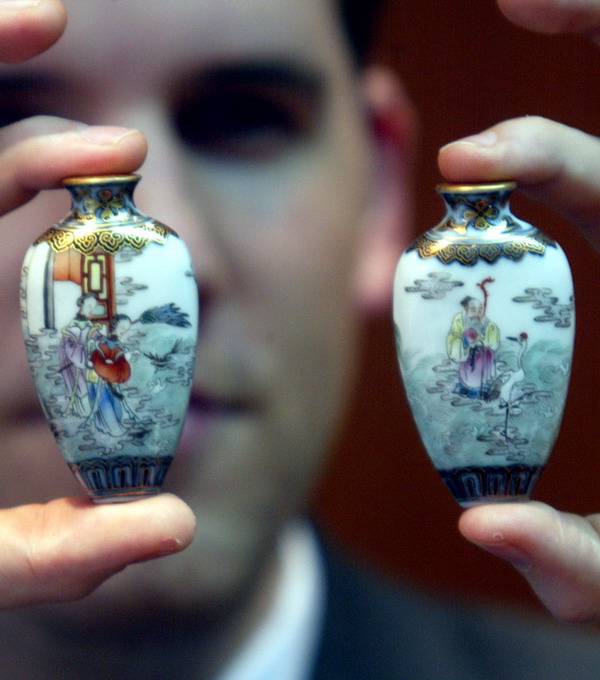 [Photo by Huo Yan/asianewsphoto.com]