Dragon boat racing sees growing popularity around the globe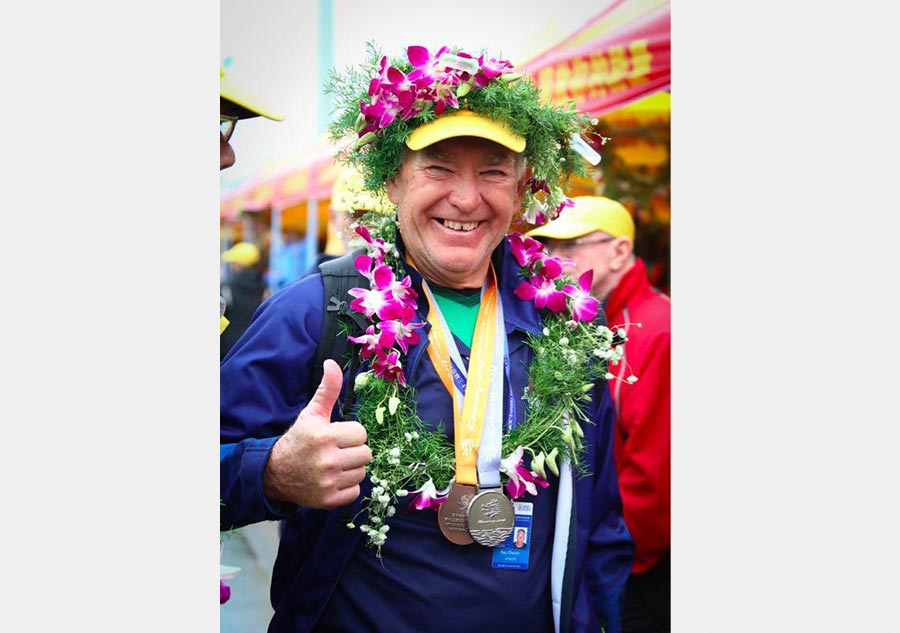 The 13th World Dragon Boat Racing Championships ended on Oct 22 in Kunming, Yunnan province, after around 2,800 athletes from over 20 countries took part in five days of competitive racing. [Photo provided to China Daily]
Berry says that except for working out in the gym, they all spend around two and a half hours a day in the water, which adds up to 5 km of rowing each week.
Berry says that she remembers the changes her body experienced when she took up rowing six years ago.
After six months of training she lost her runner's bottom and developed muscles across her sternum and back.
Her teammate Rose Doery from Melbourne, 65, agrees that dragon boating is an enjoyable hobby that benefits the body.
"I think dragon boating is a sport that you can take on as you get older. It increases your strength, causes less damage to your joints. And you can get fit by doing it."
She says that there are a lot of studies which suggest that people getting older should actually pay more attention to building up their strength and weight-bearing capacity, which helps to maintain the bones.