Dragon boat racing sees growing popularity around the globe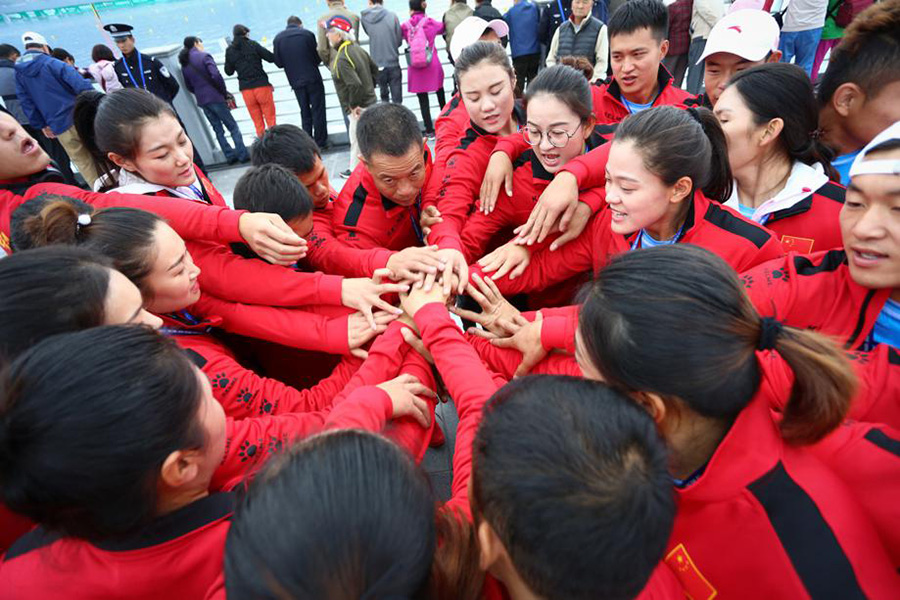 The 13th World Dragon Boat Racing Championships ended on Oct 22 in Kunming, Yunnan province, after around 2,800 athletes from over 20 countries took part in five days of competitive racing. [Photo provided to China Daily]
In fact, Meng, who graduated from university in July this year, didn't even bother looking for a job after he graduated as he wanted to train for the October event.
"I lied, and told them that I was working. I admit that I'm kind of unfilial."
But while Meng pursues his passion, he understands that it is not a sport that will feed him.
Speaking about his passion, he says: "It's a spirit that can't be explained."
The dragon boat bug, however, does not only affect the young.
Susan Berry, 65, from Sydney, Australia, says that many of her teammates from the Australia Senior C group are still working in full-time jobs.
"They train before work, go to work, train after work, and then try to sleep," she says.
She says that most of the time, they train individually as they live in different places.
But they have found a way to train effectively.
She says that they record the training process via a smartphone app, and then upload the data to let their coach assesses their progress and offer guidance.