Opportunities and challenges for the Chinese film industry in the 'new era'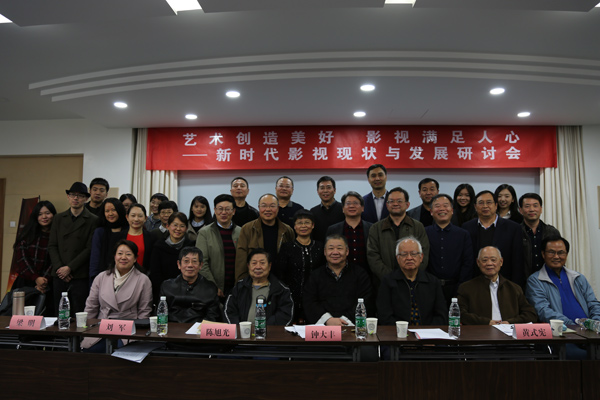 A symposium titled "Status quo and the future of the Chinese film industry", organized by the School of Arts and Communication of Beijing Normal University, was held in Beijing Nov 1. [Photo provided to chinadaily.com.cn]
"Culture is a country and nation's soul," General Secretary Xi Jinping said in his speech delivered to the 19th CPC National Congress Oct 18. "Without a rich and prosperous culture, the Chinese nation cannot rejuvenate itself."
The Chinese film industry, an integral part of Chinese culture promotion, has played a more significant role in the "new era."
Against such a backdrop, a symposium titled "Status quo and the future of the Chinese film industry", organized by the School of Arts and Communication of Beijing Normal University, was held in Beijing Nov 1.
Twenty-six of the best minds - college professors, scholars, experts, film critics, screenwriters and directors - came together to discuss a range of issues, including the great achievements of the Chinese film industry in the past five years, the relationship between cultural confidence and film industry growth, and lessons we could learn from foreign countries.