Children's books go on show in Shanghai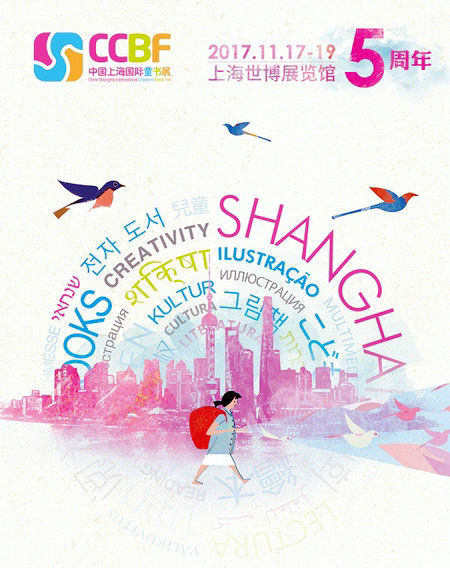 Poster for the 2017 China Shanghai International Children's Book Fair. [Photo/ccbookfair.com]
The 2017 China Shanghai International Children's Book Fair will be held from Nov 17 to 19.
Aimed at children from infancy to 16 years of age, the fair will introduce and promote multiple books, as well as creative cultural and educational products.
About 60,000 children's books and 260 publishing houses and creative cultural companies for children will attend the event. The fair will also feature more than 1,000 writers and illustrators specializing in children's books.
"The fair will show the prosperity and expectant future of the market for children's books in China", said Xu Jiong, director of the Shanghai Administration of Press, Publication, Radio, Film and Television.
During the event, 11 publishers from 10 countries, including Britain, France and Italy, will hold exchanges on copyright trade and promotion of Chinese books in the world.
60 works from Chinese artist Zhu Chengliang, Brazilian illustrator Roger Mello and Danish illustrator Hanne Bartholin will be also featured at the fair.