Another dream: Children act in Chinese literature classics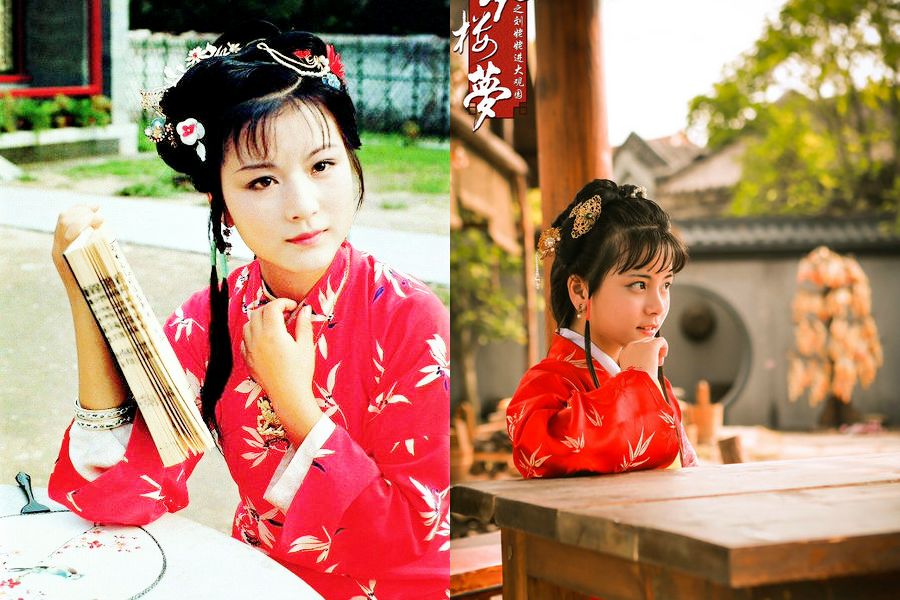 Guo Xiaozhen (left) plays Shi Xiangyun in the 1987 TV adaptation of The Dream of the Red Chamber; Wei Zitong plays Shi Xiangyun in the latest children's version of The Dream of the Red Chamber. [Photo/Mtime, Official Weibo Account of Xiao Xigu]
The program claims to let children "Learn from Classics, Act in Practice", yet the works played by the young people also triggered many concerns besides countless praises on the internet.
On Zhihu, a popular Chinese Q&A website, a question on the children's version of The Dream of the Red Chamber attracted about 6,000 users and has been viewed more than 3 million times.
Some netizens said such works played by children should be limited, since young people just imitated adults in these productions. Some even connected these children's versions with child exploitation.