Another dream: Children act in Chinese literature classics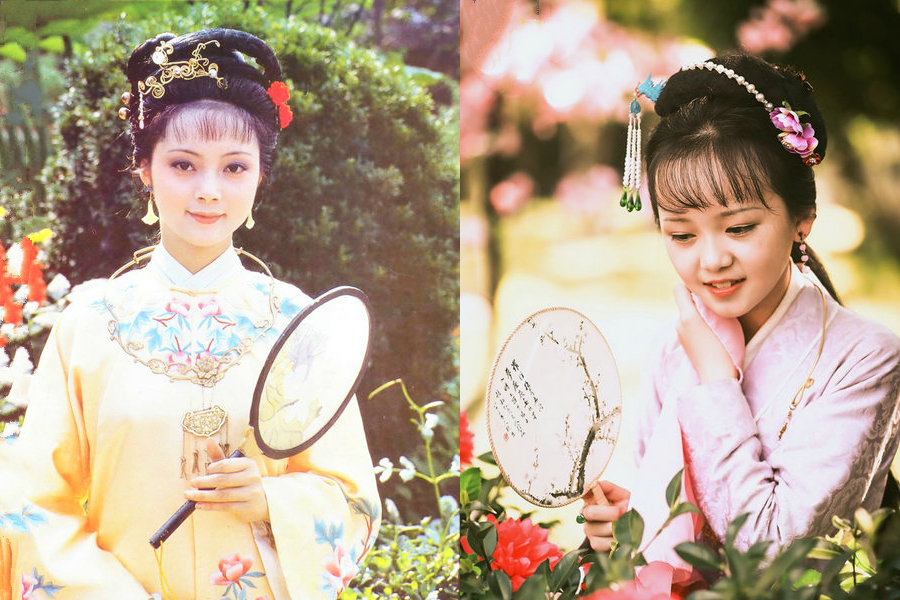 Zhang Li (left) plays Xue Baochai in the 1987 TV adaptation of The Dream of the Red Chamber; Zhong Yifan plays Xue Baochai in the latest children's version of The Dream of the Red Chamber. [Photo/Mtime, Official Weibo Account of Xiao Xigu]
"The acting skill of these young children is excellent; I must give them many praises," the actor posted on his Sina Weibo, Ouyangbaoyu 1987.
The work belongs to a program titled, Xiao Xigu (literally, young artists), which is supported by the Hunan Broadcasting System.
Launched in 2015, the program has reshot a series of classic TV series that are performed by children, including Liu Sanjie, Jiao Yulu, Red Guards on Honghu Lake and The White-haired Girl. Its children's version of Lady White Snake, based on the 1992 namesake TV adaptation, also was a hit on small screen in 2016.