Another dream: Children act in Chinese literature classics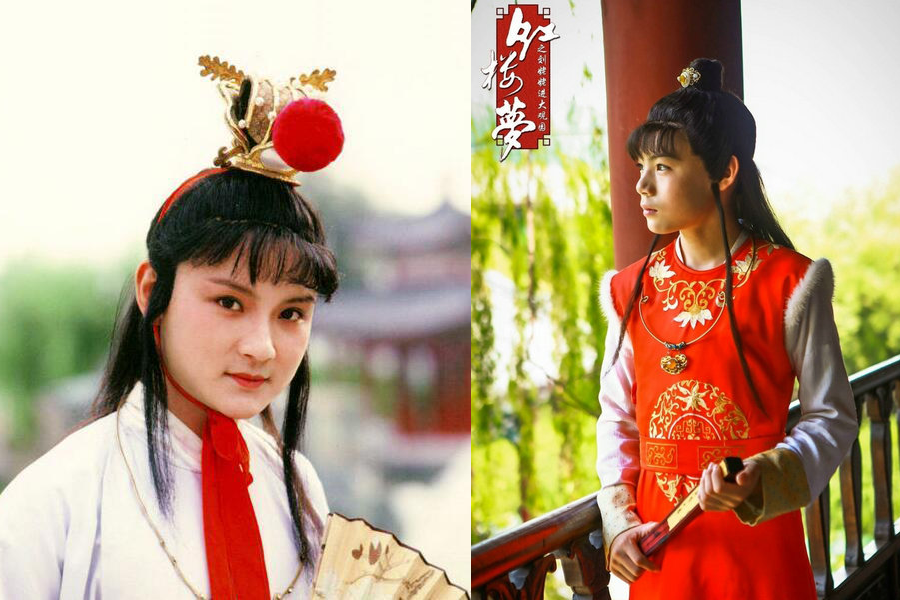 Ouyang Fenqiang (left) plays Jia Baoyu in the 1987 TV adaptation of The Dream of the Red Chamber; Shi Xiaosong plays Jia Baoyu in the latest children's version of The Dream of The Red Chamber. [Photo/Mtime, Official Weibo Account of Xiao Xigu]
Released on Oct 1, the TV drama scored 9.3 points out of 10 on Douban, a popular movie rating platform in China.
To many faithful readers of the book, the young actors and actresses brought the characters alive again.
"I was overwhelmed by their perfect acting in the TV drama. I never expected they could play so well. This one is as good as the 1987 TV adaptation," Douban user Weiruoliuxu said.