Play aims to give audiences a taste of farm life in Shaanxi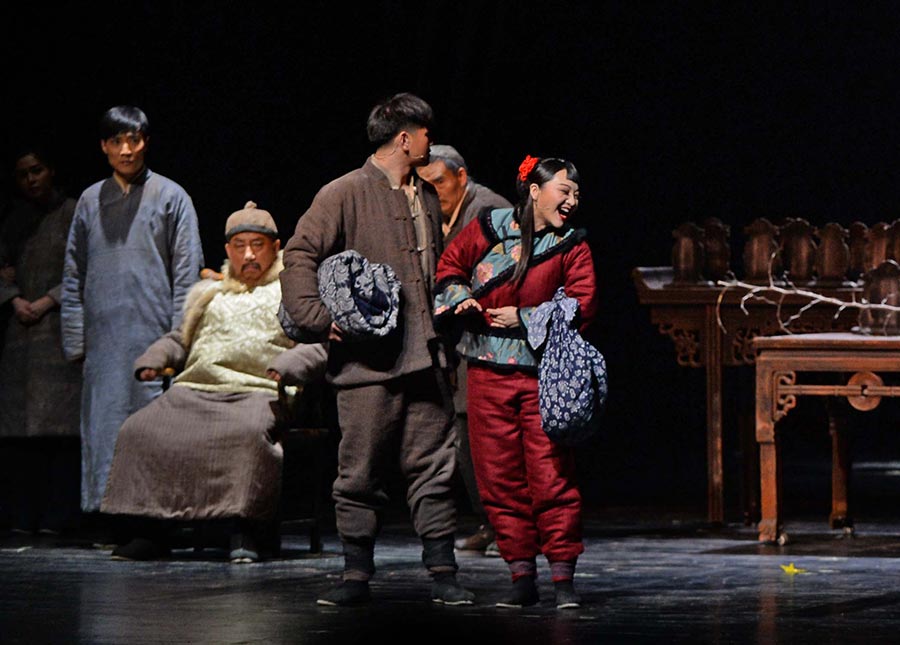 The Shaanxi People's Art Theater's rendition of Bai Lu Yuan features impressive stage sets that are reflective of real-life Shaanxi society. The music is inspired by the traditional Qinqiang Opera. [Photo provided to China Daily]
After wrapping up its performances in Beijing on April 2, the play Bai Lu Yuan (White Deer Plain), will tour other Chinese cities, including Guangzhou, Shenzhen, Nanjing, Shanghai and Suzhou of eastern Jiangsu province, through June.
Adapted from the late Chinese writer Chen Zhongshi's novel of the same title, the play, by Shaanxi People's Art Theater, tells the story of two farming families surnamed Bai and Lu.
It is set in northwestern Shaanxi province in the decades between the fall of the Qing Dynasty (1644-1911) and the founding of New China in 1949.
Published in 1993, the novel won China's top literary honor, the Mao Dun Literature Prize, and it has been hailed by critics as a must-read for those who want to gain a deeper understanding of the country.
Among the book's adaptations, a film with the same title directed by Wang Quan'an won the Silver Bear for best cinematography at the 2012 Berlin Film Festival.