Upcoming dance drama highlights self sacrifice and patriotism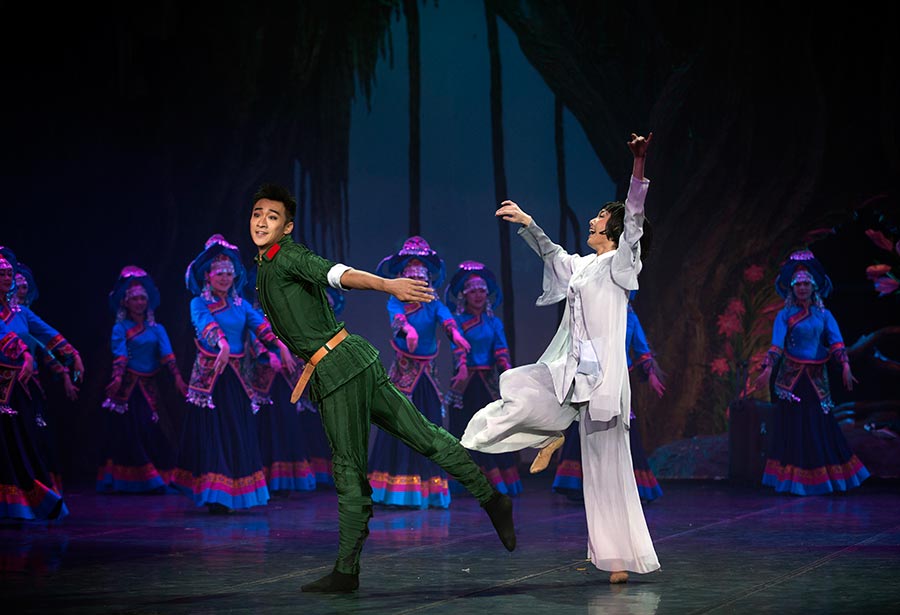 A scene from the play Drum Girls [Photo provided to China Daily]
A new dance drama, titled Drum Girls, has taken to the stage in theaters around Beijing, telling the life story of a Chinese soldier protecting the border of Wenshan Zhuang and Miao autonomous prefecture during the war.
The performance, directed by award-winning director Men Wenyuan, is based on the life of Wang Jianchuan, a soldier who died at the age of 19 in 1984.
The dance drama, which will be held at the (insert theater) in Beijing from April 14-16, 2017, will cast and feature actors from the Wenshan Zhuang and Miao Autonomous Prefecture Performing Arts Troupe.
Vice director Wang Chenghuai said the show was designed to focus on the soldiers' patriotism, especially with a poem Wenshan wrote to his mother during the war, expressing his homesickness and sacrifice for the country.
Wang added a show highlight would be the use of folk dances and music of Miao and Zhuang ethnic groups.