Michel Ocelot: Raconteur of animation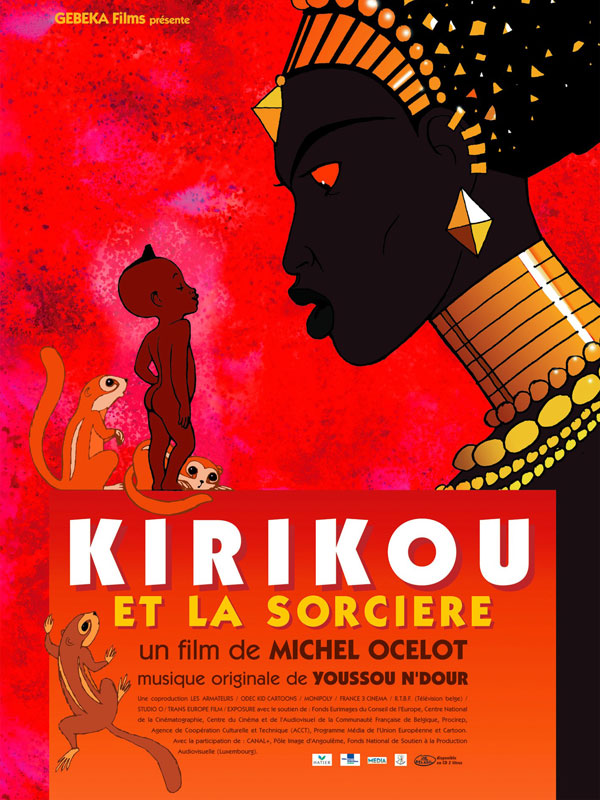 A poster advertises the animation Kirikou and the Sorceress [Photo provided to chinadaily.com.cn]
Uncertainty about the continuity of the Kirikou series
When talking about Michel Ocelot, one must mention the little African boy, Kirikou, from the animation series of the same name.
In the trilogy, small as he is, Kirikou is smart and helps villagers overcome curses by some witches and is brave enough to fight against monsters and philanthropic enough to safeguard his homeland.
Thanks to the huge success of the animations both in reputation and commerce, Michel Ocelot has risen to fame in the world. Accordingly, the little boy Kirikou has become a well-known character in France.
Michel Ocelot has also received many awards, including the best animated feature at the Annecy International Animated Film Festival 1999 and the best European feature at the British Animation Awards 2002.
The trilogy Kirikou and the Sorceress, Kirikou and the Wild Beasts and Kirikou and the Men and Women were released in 1998, 2005 and 2012 respectively, each seven years apart. On the basis of the rule, many animation fans expect the fourth will be unveiled in 2019.
When asked about this, Ocelot said he is still unsure about the continuity of the series.
"At first, I have said 'no' officially on many occasions because classic works always end at the proper time. But as many people have expected another one, I am considering doing it in the future, but not saying yes. Haha, time will tell the result," Ocelot said, smiling.