French bookstore's 'facebook' photos go viral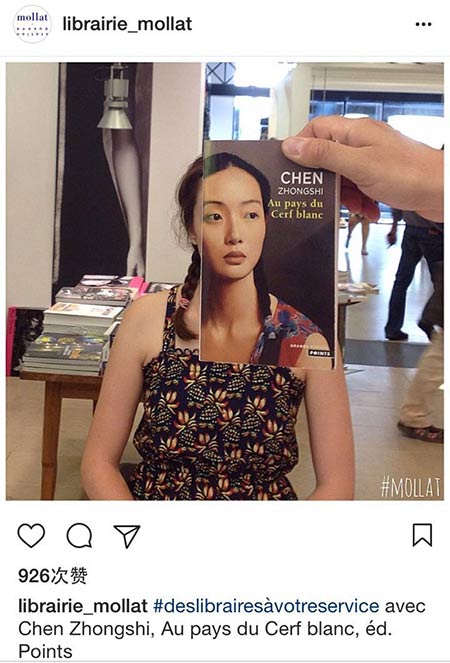 The book cover of The White Plain by Chinese writer Chen Zongshi and a reader's face come together seamlessly. [Photo/screen shot of Librairie Mollat's Instagram account]
The bookstore Librairie Mollat in France is redefining the term "facebook". A series of creative photos posted on the bookstore's Instagram account combines book covers with readers or staff members' faces. The bookstore's literal "facebook" photos have created some amusing and odd illusions, earning it newfound fame on social media.
Its Instagram account has attracted 21,000 followers.
Librairie Mollat in Bordeaux, the first independent bookstore in France, has become a tourist attraction now and many people go to the bookstore to find a book that his or her face can match with perfectly.