Experiencing Chinese martial arts in Bangkok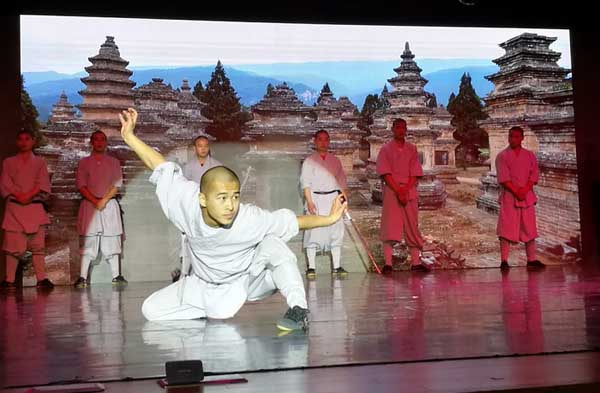 Monks perform Chinese martial arts in Bangkok, Thailand, Feb 20, 2017. [Photo/Chinacutlure.org]
Monks from Central China's Henan province have staged a special performance of Chinese martial arts to conclude Chinese New Year celebrations in Bangkok.
The event was held at the Chinese Cultural Center and the Tio Chew Association of Thailand from Feb 19-20, attended by about 1,500 audience members including Thai Prime Minister Prajin Juntong, Chinese ambassador to Thailand Ning Fukui, and other high-ranking officials from both countries.
"There is a long history of Shaolin Kungfu – a valuable legacy of Chinese culture. This event enables the Thai people to have a closer experience of the stunning and charming martial arts, and will also help promote cultural exchanges between the two countries," said Prajin.
An Embassy Open Day was also held at the Chinese Cultural Center on Feb 21 for undergraduates from across Thailand to watch martial arts performances.
With its world-renowned Shaolin Temple, Henan is famous for its Kungfu tradition.