Chinese ballet dancers bring Red Army legend to Australia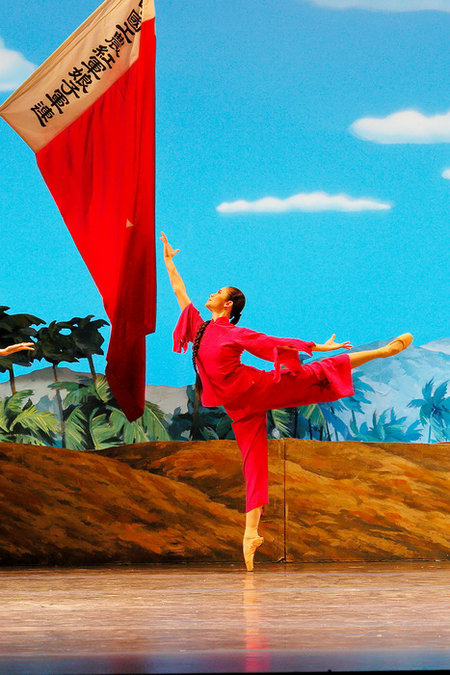 A ballerina performs The Red Detachment of Women in Melbourne, Australia, Feb 15, 2017. [Photo/Chinacultture.org]
The Red Detachment of Women was performed by dancers from the National Ballet of China in Melbourne, Australia, from Feb 15 to 18.
Cheng Jingye, Chinese Ambassador to Australia, and many Austrian officials attended the first night of the dance drama on Feb 15 along with more than 2,300 audience members.
The dancers gave a total of four performances during their stay in Melbourne.