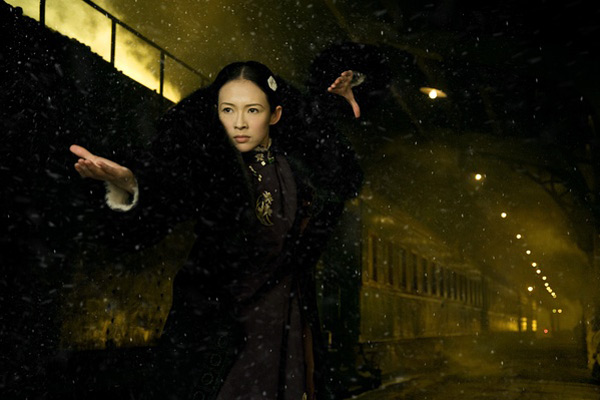 Still of "The Grandmaster" by Wong Kar-wai [Photo/Xinhuanet.com]
Renowned Hong Kong filmmaker Wong Kar-Wai is releasing the 3D version of his Oscar-nominated martial arts hit, "The Grandmaster," in mid-October.
Entertainment trade publication Variety, which broke the story over the weekend, reports that the 3D release will be available on the mainland only.
Wong told Variety that it was originally his intention to release "The Grandmaster" in 3D to search "for a brand new aesthetic" in the "3D format" of film.
The 3D version is said to be a "special edition" that resembles the cut made for US distribution with added unseen footage.