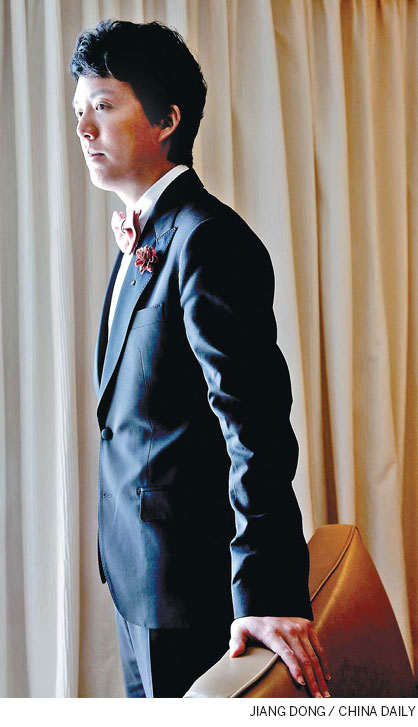 LONDON -- Chinese young pianist Li Yundi on Saturday announced in London his new album would be released on Feb 25, the day of his first concert of a European tour in 2014.
The new album, Emperor I Fantasy, includes Beethoven's Emperor Concerto and a Schumann's Fantasie in C, which was the second time he cooperated with conductor Daniel Harding and the Berlin Philharmonic.
Li plans to hold the European tour by playing the 13th album and some traditional Chinese music to 25 cities across the region, including St. Petersburg, Warsaw and Prague from February to April. The first concert will be hold at the Royal Festival Hall in London on Feb 25.
"The Emperor Concerto of Beethoven is one of my favorite compositions, which not only expressing the unique and confident of Beethoven, but also filling with romanticism," said the pianist.
Known as the "prince of piano" in China, Li said the main idea of his new album was trying to tell people that "everybody has an emperor existing in his body, and to become the emperor, people have to face challenges and need to make progresses and break through constantly, so that one can finally be his own emperor in the end."
"Playing the concerto of Beethoven is a breakthrough to me. I hope I can make more achievements and continually perfect my skills in music to become my own emperor. I hope I can bring more beautiful music for the people in the future," said Li.
The young pianist came under the spotlight of the world after he gained the first place at the 14th International Chopin Competition in 2000 at the age of 18, making him the youngest and the first Chinese pianist to win the place.