Xi's letter generates excitement among traveling troupes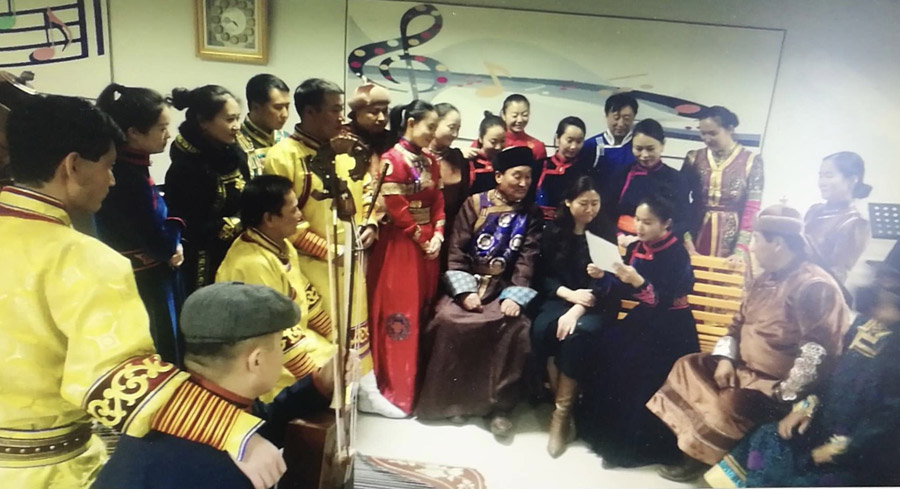 A traveling troupe that performs for herdsmen in the Inner Mongolia autonomous region feels excited when reading a letter replied by President Xi Jinping on Tuesday. [Photo provided to chinadaily.com.cn]

Sixteen performers of the Sunite Right Banner Ulan Muqir troupe recently wrote to President Xi. In reply, Xi called on them in a letter to promote literary and artistic innovation and continue producing excellent works.
"We are thrilled to receive the reply from General Secretary Xi. We read his letter today and we will continue to carry on the spirit of the troupe and try our best to serve the people," said Munkh, head of the troupe.
These performers are called "Ulan Muqir" in Mongolian, which means red bud troupes.
Since the first troupes were formed in 1957, there have been 75 Ulan Muqir in Inner Mongolia, which bring 7,000 performances to the prairies each year.
"Initially, there were only nine members in our troupe. We only had a few musical instruments and two carriages...Each of us have many performance skills. Whether it is scorching summer or cold winter, we are always excited to perform for the herdsmen," an old man of the first generation troupes recalls.