World's top 10 cities in economic competitiveness
New York, Los Angeles, Singapore, London, San Francisco and Shenzhen rank top 6 in terms of the global urban economic competitiveness, according to a report released recently.
The report, titled The Global Urban Competitiveness Report 2017-2018 – Housing Prices: Changing World Cities, measures economic competitiveness of 1,007 cities in the world and sustainable competiveness of 1,035 cities.
Of the top 10 cities in economic competitiveness, five are from North America, three from Asia and two are from Europe.
The report said that the imbalance in global urban economic competitiveness poses challenges to emerging market cities.
The key for emerging economies to catch up and take the lead is to play the positive stimulating role of business environment, it said.
The report was jointly released by the National Academy of Economic Strategy, Chinese Academy of Social Sciences and the UN–Habitat on Oct 30 in Guangzhou, South China.
Here is the list of the top 10 cities in urban economic competitiveness.
No 10 Dallas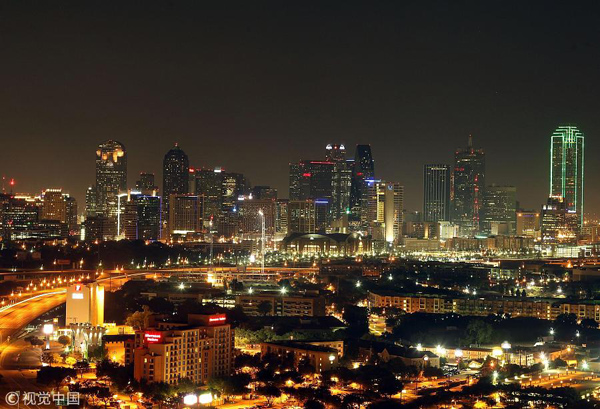 A general view of the skyline of downtown Dallas, Texas, June 6, 2011. [Photo/VCG]