Soccer project puts left-behind kids in spotlight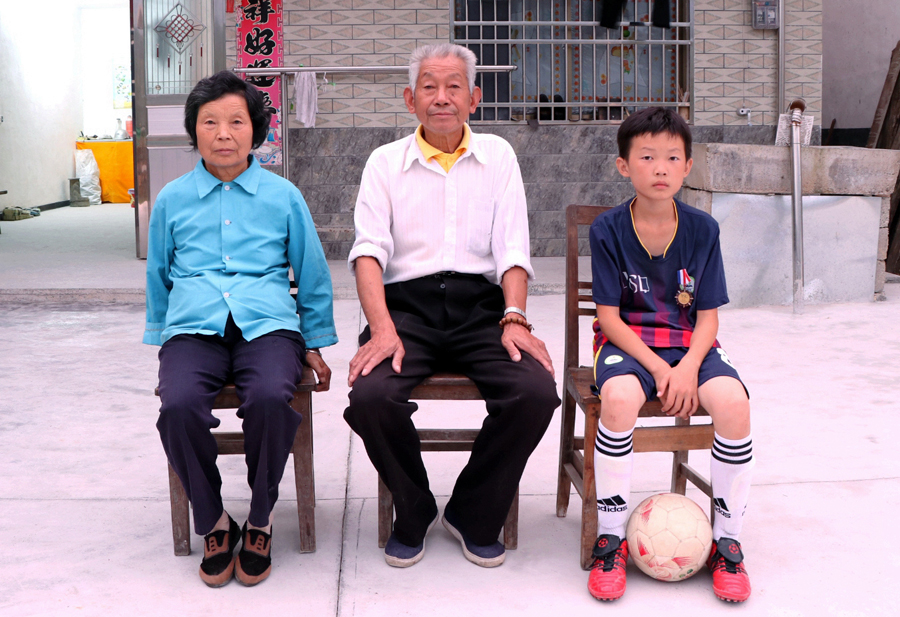 Chu Wenhao (right), 11, has been living with his grandparents for more than five years. [Photo by ZHU LIXIN/CHINA DAILY]
Growing confidence
Wang Zhongwu, a math teacher who is also a part-time soccer coach at Chashui Primary, said Chu Wenhao has become more open and his confidence has grown along with his soccer skill.
Under Wang Zhongwu's guidance, the boy and his teammates play soccer before and after class. He recalled that when the teachers brought the students to the county seat in their cars, the boys were excited because they hardly have any opportunities to travel.
Wang Rui, the principal of Chashui Primary, said Chu Wenhao is just one of 500 students at the school-who are mostly left-behind children-and hundreds more across the county who need help.
Huang, the student in Shanghai, said some local schools are willing to use their own money to support the soccer project, but a lack of funds is preventing Youth Spotlight from expanding its efforts to help deprived children.
She recently applied to register the organization as an NGO, and is waiting to hear if the application has been successful.
"Next year, I will probably go to the United States to study, but Youth Spotlight will continue to try and help deprived, rural children," she said.