Bathed in blue and gold: Stunning autumn scenes in Xinjiang
Editor's note: The eight-day National Day and Mid-Autumn Festival holidays are here. Let's check out some of the beautiful scenery you may want to see in Altay prefecture, a remote and sparsely populated part of China's far northwestern region of Xinjiang Uygur autonomous region.
Northern Xinjiang is often the first choice for first-time visitors to the region, with many making the crescent moon-shaped Kanas Lake just south of the Altai Mountains their initial port of call.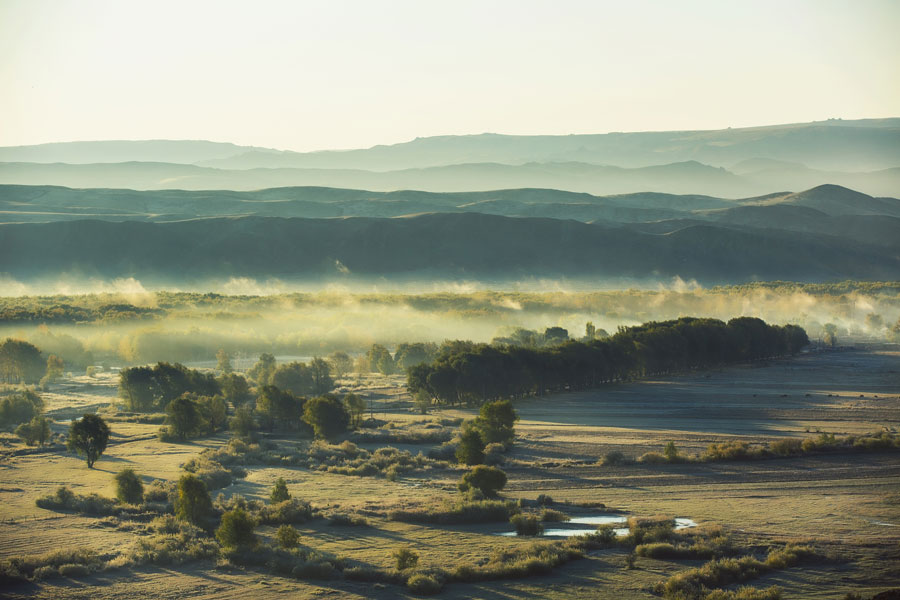 This picture taken on Sept 25, 2017 shows the picturesque autumn scenery in Altay, Northwest China's Xinjiang Uygur autonomous region. [Photo by Zhou Chengzhou/For chinadaily.com.cn]
Altay prefecture is located in the northern part of Xinjiang Uygur autonomous region, bordering Kazakhstan, Russia and Mongolia. The place is known for its beautiful natural scenery. Tourist attractions in the prefecture include Kanas Lake, Birch Park, the Altay Mountains, and the Erqis River.
Each attraction displays different scenery in different seasons. The most amazing time of year to see Altay are autumn and winter. In autumn, it is golden tinged with bright colors. The birch trees, at first, are dark yellow. After only a few days, the leaves gradually turn to bright yellow. The bright yellow mixes with the green of different species of pines, transporting visitors to a fairytale world.
Kanas Lake and the surrounding forests provide a vivid backdrop of changeable colors, an unspoiled, dazzling beauty rarely found throughout the rest of China.