From lunchbox to laptop: Evolution of college must-haves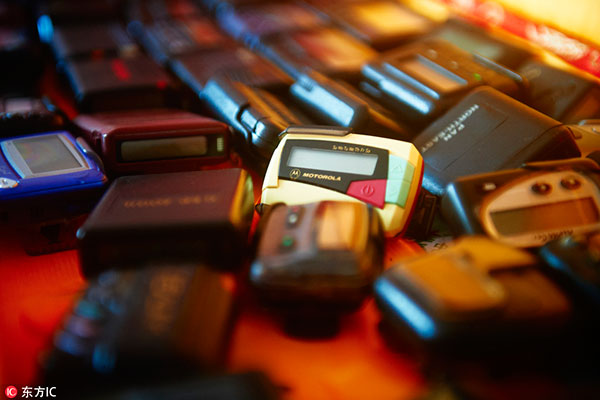 Beep pagers are popular in the 1990s in China. [Photo/IC]
1998
Li Min, not her real name, entered a college in Zhejiang province in 1998. Compared to 80s, she had around 800-900 yuan for monthly living expense.
"We went to the college with just some basic goods, but I did buy a beep pager to connect with my friends," said Li. "Mobile phones were rare."
At the end of 1990s, computers, online games and social media platforms were still some way off.
Li Min said she spent the most of her time studying. "I tried to save some money to pay for more books and exam fees. We basically depended on our family as there were not that many opportunities as there are now to get a part-time job."
Li added, "Life was quite simple back then."