Never too late for picture-perfect wedding shots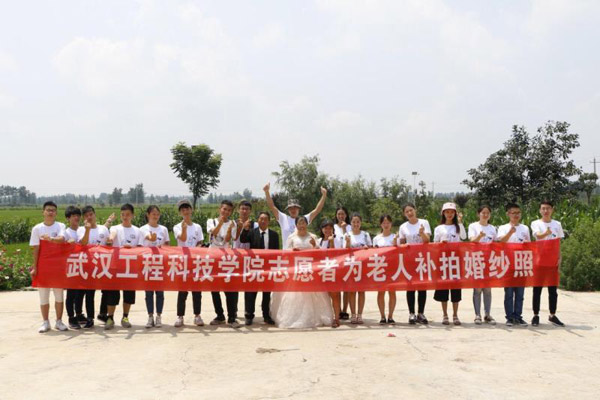 Volunteers and an elderly couple take a photo in Hubei province on Aug 15, 2017. [Photo by Liu Wei/chinadaily.com.cn]
Twenty elderly couples in Hubei province recently received a special gift — they had wedding photos taken after many years of marriage.
The photo shoot was organized for couples who are both members of the Communist Party of China.
"We lost our marriage certificate years ago. Taking wedding photos in old age really makes up for the regret," said Zhang Benying, 72.
She said she felt excited when she put on her wedding dress and makeup for the photo shoot, which was organized by Wuhan University of Engineering Science and the Zhongxiang Committee of the Communist Youth League.