China utilizes AI technology to prevent crime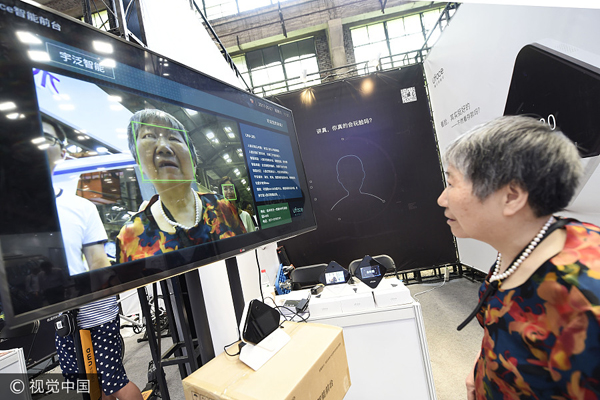 An elderly woman looks at a screen that is capturing her face at an expo in Hangzhou, Zhejiang province. [Photo/VCG]
China is looking to predict and prevent crime with the help of AI technology, according to a Financial Times report.
Facial recognition company Cloud Walk is helping police develop a system that tracks individuals' movements and behavior to assess their chances of committing a crime.
The big-data rating system warns police of highly suspicious groups based on where someone goes and what he or she does, a company spokesperson told FT.
Risks arise if a person "frequently visits transport hubs and goes to suspicious places like a knife store," the spokesperson added.
The vice-minister of science and technology, Li Meng, said that AI will be a key function in crime prediction for the government.
"If we use our smart systems and smart facilities well, we can know beforehand…who might be a terrorist, and who might do something bad," said Li.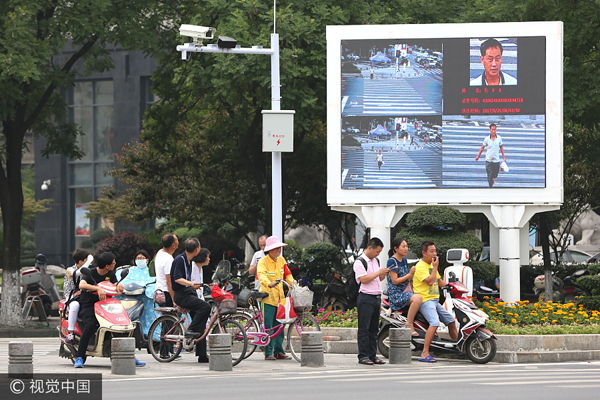 Facial recognition equipment and a screen are installed at an intersection in Xiangyang, Hubei province, to shame jaywalkers. [Photo/VCG]
The crime-prediction technology is dependent on several AI techniques, like behavioral recognition and gait analysis, to identify people from surveillance footage.
In addition, "crowd analysis" can be used to detect "suspicious" patterns of behavior in crowds, for example singling out thieves from normal passengers at a train station.
From shaming jaywalkers to keeping intruders out of university dorms, China continues to embrace facial recognition and other AI technologies in public spheres.
The State Council declared on July 20 that the country plans to build a world-leading AI industry worth $150 billion by 2020.