PLA soldiers prepare to do battle in the sports arena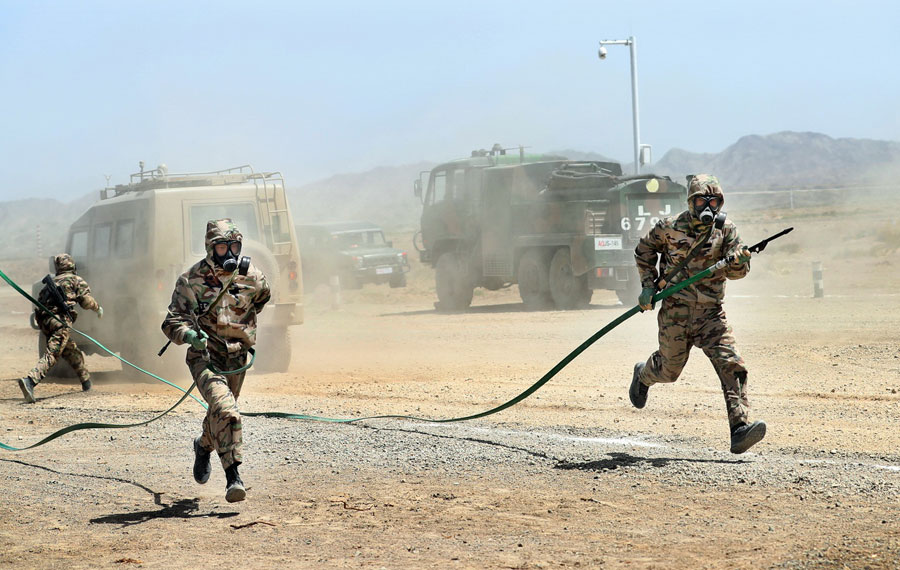 The People's Liberation Army ground force soldiers conduct a nuclear biochemical reconnaissance training for the International Army Games which officially kick off on Sunday in Korla in Northwest China's Xinjiang Uygur autonomous region.[Photo by Zou Hong/chinadaily.com.cn]
The People's Liberation Army (PLA) soldiers are preparing for the International Army Games which officially kick off on Sunday.
For the first time, China will host six events in the 14-day military tournament, also known as the military Olympics.
Teams from 11 countries' military forces have arrived in China to compete and test their skills in different fields including infantry fighting vehicle, air-defense missile, nuclear biochemical reconnaissance, weaponry maintenance and air force aviation airborne.
China has been participating in the annual IAG since 2014. This year, the games feature 28 events jointly hosted by China, Russia, Belarus, Azerbaijan and Kazakhstan.