Heat wave? What heat wave? Heilongjiang residents shiver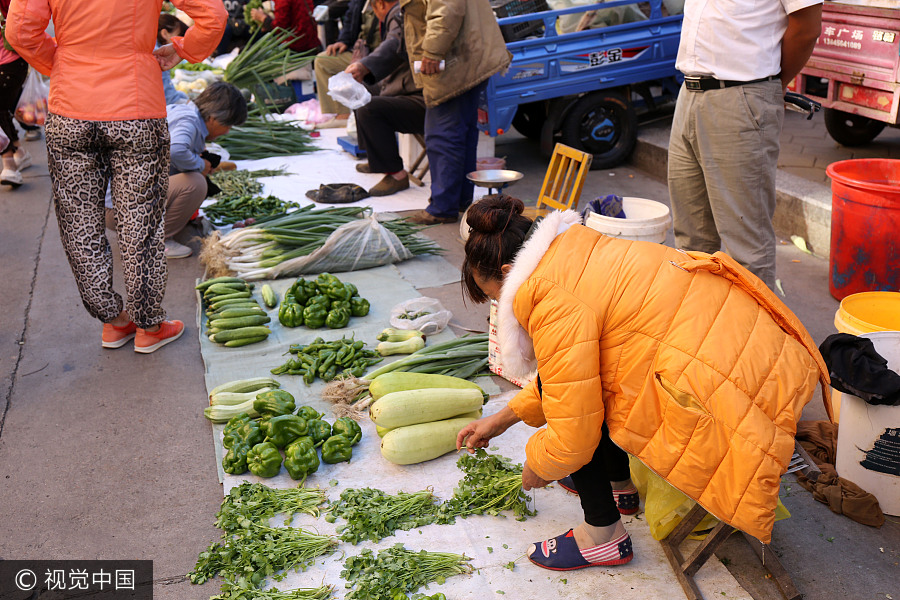 Street vendors wear thick clothes in Heihe, Heilongjiang province, July 25, 2017. The temperature dropped to 12 C on Wednesday morning.[Photo/VCG]
While people have sweltered in eastern China over the past two weeks, inhabitants of northeastern areas were putting on thicker clothes this week.
Since Monday, cool air has covered most of Heilongjiang province. In the border city of Heihe, the temperature dropped to 12 C early on Monday. In the outdoor markets, peddlers appeared in cotton-padded clothes to guard against the cold.
"This morning, when I came out to buy food for my family, I wondered whether winter had come early, and I hurried home to get a thick sweater," said Yang Wenbo, 35. "In the market, I found lots of tourists, including several Russians, lining up to buy long-sleeved T-shirts or jackets."
The cool city has welcomed many visitors trying to escape the heat in other parts of the country.
"This is my first time in Heihe. Before coming, I couldn't imagine it would be so cool here during the hottest time of summer. The climate is comfortable," Lang Tongxu, 28, a tourist from Shanghai, said on Wednesday. Shanghai has experienced oppressive heat for the past 15 days, and a record high of 40.9 C was set on Sunday.
"I feel so lucky to be here, and I plan to recommend the city to my friends in Shanghai," Lang said.
According to the National Meteorological Center, showers will move from west to east across Heilongjiang, with the temperature falling slightly over the next couple of days.