Suspect caught in connection to fatal Jiangsu house fire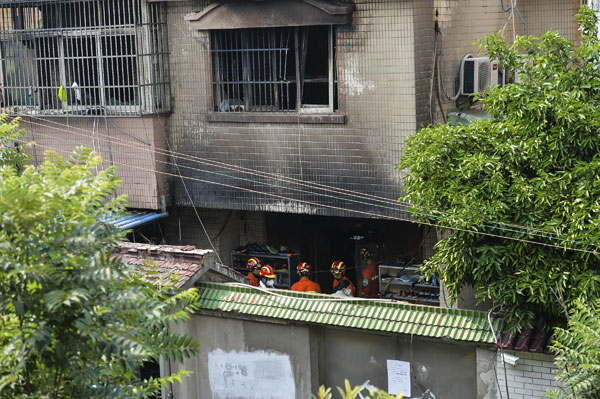 Firemen put out a fire in a two-story residential house in Yushan Town in Changshu City, East China's Jiangsu province on July 14, 2017. [Photo/Xinhua]
NANJING - Police in East China's Jiangsu province said they have arrested a suspect for alleged arson after a fire engulfed a house that claimed 22 lives Sunday morning.
The suspect, surnamed Jiang, was in police custody. Local police gave no further information on the suspect.
The fire broke out at around 4:29 am in a two-story residential house in Yushan Town in Changshu City, leaving 22 people dead and another three injured. The three face no life-threatening injuries.
A total of 24 disaster-relief teams have been set up to offer legal and mental support for the families and relatives of the victims.
The fire was put out at 5:28 am Further investigation into the cause of the accident is under way.