Shenzhen launches 'ladies first' subway cars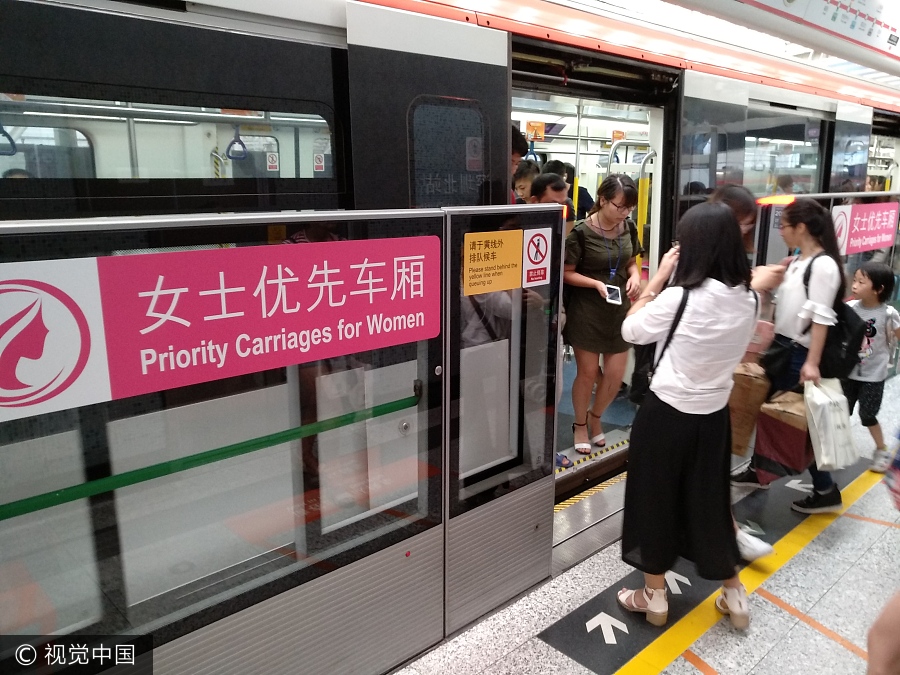 Shenzhen Metro Group launched "ladies first" subway cars on Monday, with the aim of providing a better traveling experience for female passengers and advocating care for women.[Photo/VCG]
"There will be difficulties in implementing something new initially. We need some time to raise people's awareness and help them cultivate the habit of giving priority to women," he said, noting that some male passengers ignored the signs.
Shenzhen residents hailed the move.
"It is a boon for women, especially those pregnant or carrying babies. We will no longer be worried about uncomfortable touches from males or harassment. It is a show of respect to females," said a woman who only gave her surname as Yang.
"I fully support the move. I would only walk into priority carriages if the others are full and I am really in a hurry," said 33-year-old Zhang Yongqiang, a male passenger.
Other cities are launching similar services. Guangzhou, also in Guangdong, will start providing such carriages on Wednesday.