Program helps control stray cat population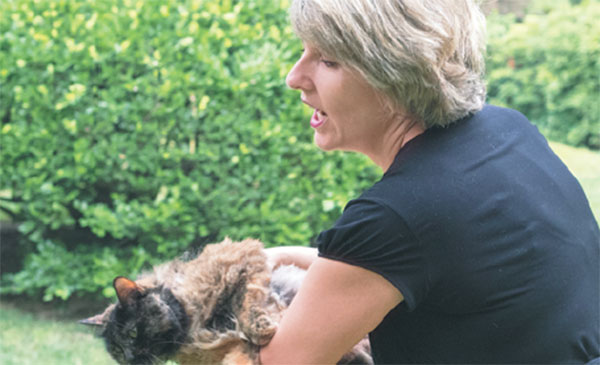 Debras plays with a stray cat in her community.[Photo by Gao Erqiang/China Daily]
Debras made brochures for residents in her community, detailing the initiative in French, English and Chinese.
"Reproduction is an instinctive act, which the animals cannot control. Most cats fight or become infected with diseases during mating season. TNR is a humane and effective way to enable them to live in the community without disturbing residents," she said.
Neutering costs about 200 yuan ($30) for a male cat and 400 yuan for a female, with an average of 20 treated each year.
At first, Debras relied on donations, but she now hosts an annual flea market in the community to raise money for neutering.
"We held this year's event in mid-May and raised 8,000 yuan. As residents witness the changes, they show more support," she said.
Two years ago, she became a member of the residential committee of her community, where 40 percent of residents are expats.
She has since established a community pet club for residents to share their experiences of how to take care of or train pets and be responsible pet owners.
"We have also made a fixed feeding area for stray cats so that the environment remains clean and the cats stay healthy," she added.